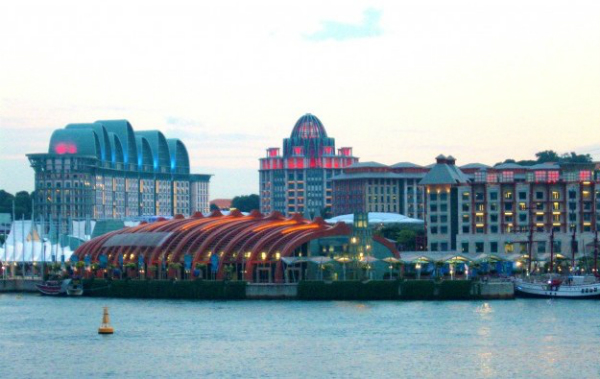 Genting Singapore plans to broaden its player base to focus on those who play casually for entertainment, CEO Tan Hee Teck has told shareholders.
The executive was answering a question about the changing demographics of visitors to Singapore and the impact of that change on revenue sources at a shareholder meeting held in April. The minutes were published on Monday.
He said that surveys from the Singapore Tourism Board had shown that the next wave of visitors would be premium with the ability to spend. Over the next three years, Tan said Genting Singapore is planning to transform Resorts World Sentosa to cater for that market.
However, he said he believed that gaming would continue to be an important source of revenue for the group.
Genting Singapore is currently working on the largest expansion project for the group since it was first opened. The company is spending $4.5 billion on RWS 2.0, with a major focus on developing premium and non-gaming facilities.
The revamp will include amenities to attract the growing numbers of digital nomads, who are able to work from anywhere, with a business-come-leisure offering.
Genting Singapore posted higher 1Q22 revenue, both sequentially and year-on-year, though adjusted EBITDA slipped due to higher utilities expenses and the expiry of the government's Covid support measures.
Overall revenue was $314.5 million, up 13 percent from a year ago and 21 percent from the fourth quarter. Gaming revenue rose 8 percent from the same period last year to $234.4 million, while it was up 42 percent sequentially.
Adjusted EBITDA slipped 3 percent to $124.8 million.
Tan said it had been a tough couple of years, but he was hopeful that with the relaxation of Covid restrictions Singapore would bounce back faster and stronger.
However, he said it was difficult to predict when Genting Singapore might return to pre-Covid revenue levels. He said the hospitality industry is facing a labor crunch, which is part of the reason holding back growth, while flight connectivity needs to be fully restored.
Tan was also asked whether the country was still interested in pursuing a license opportunity in Japan. He said given that Tokyo has stipulated that there will be a seven-year gap before new licenses will be issued there, the company is not currently focused on Japan.