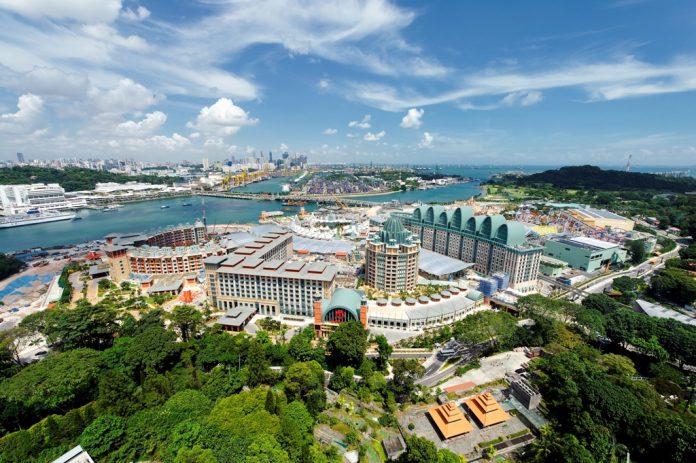 Genting Singapore's revenue is likely to continue to be affected by China's zero-Covid policy in 2022, even as the island nation reopens to international travel, Nomura Research wrote.
The firm has a positive stance on the operator of Resorts World Sentosa, however, it points out that the return of Chinese nationals seems some time away. China was the most important overseas market prior to the pandemic.
China was the top country of origin for international travellers to Singapore in 2019, with visitors from the mainland spending $4.1 billion, according to figures from the Singapore Tourism Board.
Nomura cut its earnings estimate for Genting Singapore following Tuesday's release of 3Q21 results due to the ongoing capacity restrictions. It has reduced its forecast for adjusted EBITDA for this year to $490 million from $533 million. For 2022, it has reduced its forecast from $687 million to $664 million and for 2023 from $931 million to $901 million.
Genting reported a drop in 3Q21 EBITDA both sequentially and from the prior year as the island tightened restrictions to reduce the spread of Covid.
The operator said total revenue came in at $251.5 million, down 16 percent from the same period last year and down 9 percent sequentially. Revenue from gaming was down 9 percent from 2020 and 14 percent from 2Q21.
Adjusted EBITDA fell 31 percent from a year earlier to $102.5 million and was off by the same period from the prior quarter. Net profit fell to $60.7 million from $54.4 million in 2020 and was down 13 percent from the second quarter.
Genting said the decline was due to safety measures such as a reduction in the size of social gatherings and prohibition of dining at its bars and restaurants.
Singapore has begun to ease its Covid restrictions again, as case numbers have dipped. It has also begun opening up to international travel through vaccinated travel lanes for vaccinated travellers from low-risk countries.
"This is a significant milestone in the opening of our borders. However, in the short term, we expect minimal increase in overseas visitors' footfall as the countries designated for this quarantine-free travel are from non-traditional source markets," it said.