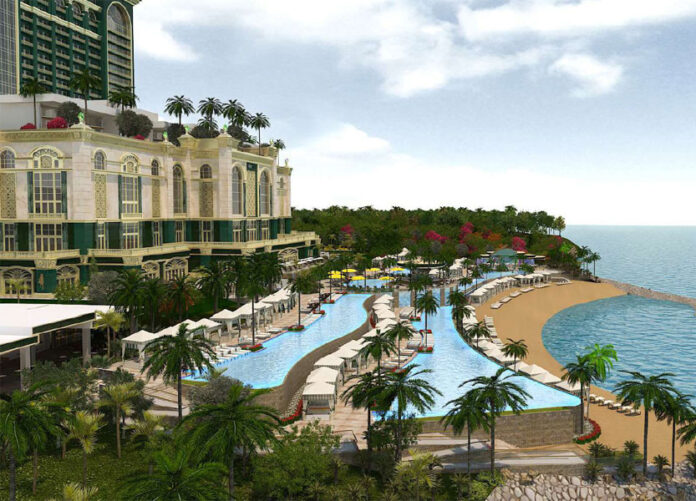 PH Resorts announced its 1Q22 loss widened and said it's in talks with creditors and potential investors to raise finance to fund its operations and complete its projects.
The company, which is building the Emerald Bay integrated resort in Cebu, said its loss in the period widened to PHP109.1 million ($2 million)  from PHP80.9 million a year earlier due to ongoing construction spending.
It said its current liabilities exceeded its current assets by about PHP8.05 billion.
"These conditions indicate that a material uncertainty exists that may cast significant doubt on the group's ability to continue as a going concern and therefore, that the group may not be able to realize its assets and discharge its liabilities in the normal course of business," it said in a filing with a Philippine Stock Exchange.
The construction of the Emerald Bay, which once completed will be the largest integrated resort in Cebu, has been hit by delays due to Covid. The company is now hoping to complete the project in the first quarter of next year. A second project to build a resort in the Clark Freeport Zone has been put on hold to concentrate resources on Emerald Bay. It was given permission by the Philippines Amusement and Gaming Corp. (PAGCOR) to suspend its provisional license in October last year. 
PH said it is in ongoing talks with lenders to convert a bridge loan into a long-term credit loan and to defer 2020 and 2021 principal and interest payments on its short-term loans with China Banking Corp. and a long-term loan with United Coconut Planters Bank.
It said it has ongoing negotiations for financing and capital raising transactions with creditors and equity investors.
The group announced last week that it had signed a term sheet with Bloomberry Resorts for a potential investment in both the Cebu and Clark projects. No terms have yet been announced.
Bloomberry is the operator of the Solaire Resort & Casino in Manila's Entertainment City.
"Management believes that considering the progress of the steps undertaken to date, these financing and capital raising plans are feasible and will generate sufficient cash flows to enable the group to meet its obligations when they fall due and address the group's liquidity requirements to support its operations and the completion of its projects," it said.
The group successfully raised PHP599.1 million through a top-up placement in August last year.