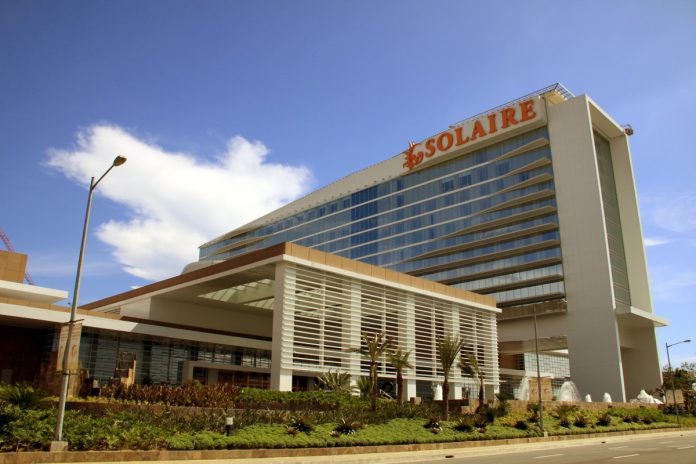 Bloomberry Resorts said its Solaire Resort & Casino in Manila posted an 18 percent decline in gross gambling revenue for 2Q21, but the company was EBITDA-positive due to cost cutting and high hold.
The resort generated GGR of P5.7 billion in the quarter, down from P6.9 billion in 1Q21 when the casino was open for 88 days.
Bloomberry said Solaire had virtually no gaming operations in the first 44 days of 2Q due to quarantine restrictions and since May 15 had been operating on an invite-only policy at limited capacity.
Despite the restrictions, the company's net loss narrowed to P1.2 billion from P4.7 billion in the same period a year ago, while its EBITDA was P1 billion conpared with a loss of P2 billion a year earlier.
"Bloomberry generated respectable results during the quarter despite having virtually no gaming operations between April and mid-May," Enrique Razon, chairman and CEO said. "Consolidated EBITDA reached P1.0 billion in the second quarter as we benefitted from high hold rates at Solaire and realized savings from our continuous group-wide cost optimization efforts."
Solaire's VIP, mass table, and EGM GGR in the second quarter were P1.2 billion, P2.8 billion, and P1.7 billion. On a sequential basis, VIP was down 40 percent, while EGMs were down 31 percent. Mass tables recorded an increase of 13 percent on hold of 60 percent.
Solaire Korea's Jeju Sun reported nil gaming revenue in the second quarter as operations at the property have been suspended since March 21, 2020.
Manila's casinos will be forced to close again from August 6th as the Metro region enters Enhanced Community Quarantine to curb the spread of the Delta variant. The measures will be in place until August 20th.