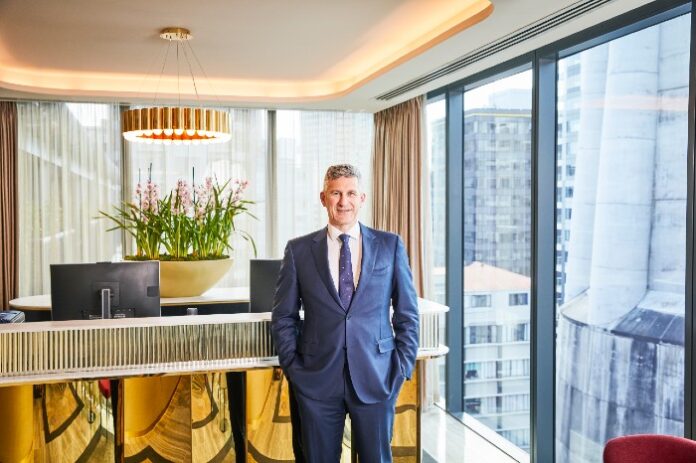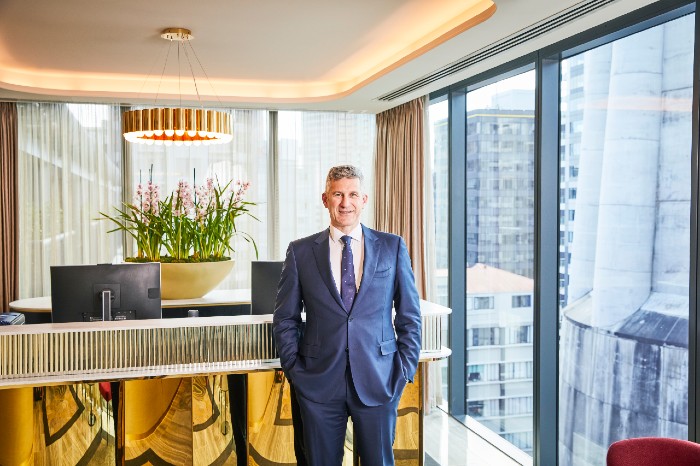 SkyCity Entertainment Group chief executive Michael Ahearne says the future lies in online and land-based gaming convergence, a comment he has made after two years of leading the company's online efforts. 
"If you look at all industry and sectors, particularly retail sectors, you're seeing a transition from consumers moving from traditional bricks and mortar, whether its a retail shopping or a retail experience, into wanting to consume the product digitally, and our sector is no different."
"We're seeing that global movement over many years – including accelerated growth in online sports betting and online casinos, particularly in Europe. The U.S. is another market that has been actively looking at regulating this sector. This reflects the consumer segment, customers looking to experience more products digitally."
Ahearne, who spearheaded the launch of SkyCity's online gaming initiative in 2019, comes from a background of companies with successful digital businesses, including Aristocrat and PaddyPower Betfair, a leader in technology and online sports betting and gaming. 
"It came to light that there was a significant amount of New Zealanders playing online casino games. Which is perfectly legal for New Zealanders to do, and legal for offshore operators to offer the product, but there's no mechanism for an onshore online gaming operation to occur."
In partnership with Malta-based Gaming Innovation Group (GiG), SkyCity's online casino currently offers a combination of online slot games, live dealer, and virtual sports. 
With around 30,000 registered users in New Zealand, the online business unit brought in around $8.4 million in revenue to SkyCity in the second half of 2020, around a 4000% increase from the previous year period. 
It's an initiative that many casino operators around the world are following closely, particularly those in the Philippines, which are starting to look at offering online gaming to their own local market. 
But the road hasn't been easy. Ahearne said the company has to build new skillsets to be successful in the online world. 
"The expertise in running an online casino is very different from the expertise running a traditional land-based casino. It's a different skill set," said Ahearne.
"You need to find the right technology partners to collaborate with. In land-based operations, you may have established providers of your casino management system for example. But there's a different group of companies that you partner with for your online business."
"One of the challenges has been building that capability as an organization. We've gone with the current model as an offshore business, but if it were regulated in New Zealand, we would be building a lot of the infrastructure ourselves," he added.
There are approximately 30-40 people working on the SkyCity online gaming business, including a managing director from SkyCity who is based in London to ensure the online business is operating with SkyCity's values at heart, particularly responsible gaming. 
"We have a strict air gap between our businesses (land-based and online), that's a requirement. In this phase, we want to establish a very high standard of compliance from a responsible gambling perspective. That has been a key focus of ours. We effectively took some of the standards from a host responsibility point of view in New Zealand, and because the business is licensed in Malta we also comply with Malta's responsible gambling requirements. 
"A practical example of that is that in New Zealand, for a New Zealander to enter a casino you need to be 20 years of age to gamble, we've applied that standard to our online casino. We're trying to create a model that looks to the future should onshore regulation was to come we could apply."
In 2019, New Zealand's Department of Internal Affairs (DIA) launched a study with the view of updating its 2003 Gambling Act which could eventually allow for onshore online gaming licensing.
"Our position is that we very much support the regulation of online gaming within New Zealand, which we think is the best outcome from a consumer perspective in terms of managing harm – a number one priority.
"Currently, there are no regulations and no protections for consumers in place when it comes to offshore businesses, so hence, we think regulation is the right way to address this. It also allows for measures from a harm-minimization point of view to be put in place and that also allows the government to tax revenue appropriately and to only give licenses to operators of a high standard. 
Ahearne noted that the DIA conducted a review last year.
"It's fair to say the regulator is actively looking at this area. We made a submission for the review last year."
When asked about SkyCity's post-covid future, Ahearne says that adaptability will be key for casino operators. 
"One thing we've learned (from Covid), is that the ability to manage uncertainty is important. It's about being agile and flexible."
"The border opening process will be slow across the world. Some of the measures that we've put in place may exist for some time. We have to be ready for anything that is thrown at us from a risk management point of view."
From a product perspective, Ahearne says that both a traditional and digital approach to connecting with consumers will be key. 
"You look at many jurisdictions around the world, the trend is certainly that land-based casinos and operators approaching this from an omnichannel perspective. We want to own the customer not only in their land-based experience but also in their online experience.