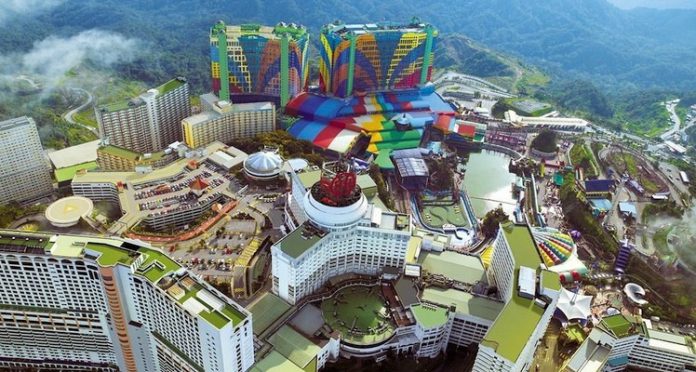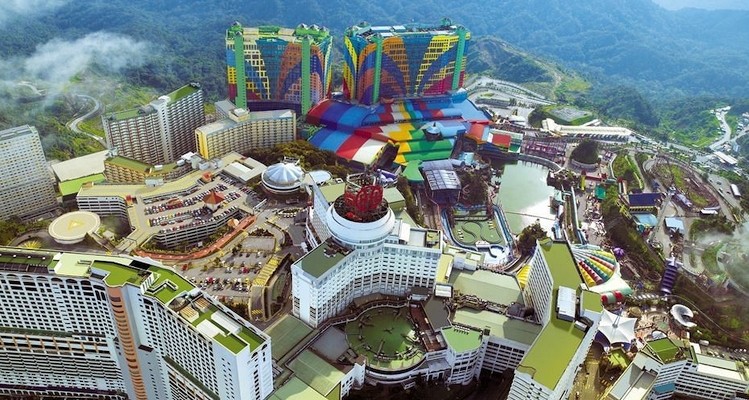 Genting Malaysia Berhad has recorded a net loss attributable to shareholders of RM393.96 million ($88.82 million) for the fourth quarter of 2022, a sharp turnaround from the RM174.11 million ($39.25 million) in profit registered in the same period of 2021 and a stark increase from the narrowed loss of RM8.26 million ($1.83 million) registered in the third quarter.
The figure comes despite a 28.8 percent revenue increase year-on-year, to RM2.43 billion ($548.9 million), the majority of which was derived from its Resorts World Genting (RWG) property, the only licensed casino in Malaysia.
The group's adjusted EBITDA declined, however, by 36 percent annually, to RM472.9 million ($106.62 million), with its Malaysia property contributing RM467.3 million ($105.35 million) – a rise of 30 percent annually.
Revenue from the leisure and hospitality business in the country rose by 65 percent, to RM1.58 billion ($357.84 million) 'largely attributable to the overall higher volume of business registered at Resorts World Genting' due to the ramp up of business after COVID, reopening of borders and launch of the SkyWorlds theme park in early 2022.
For the whole year, the group saw Malaysian revenue more than triple, to RM5.21 billion ($1.17 billion), also due to the 'overall higher volume of business' at Resorts World Genting and a strong yearly comparison due to COVID restrictions in 2021.
Adjusted EBITDA for 2022 totaled RM2.11 billion ($477.2 million), up 191 percent yearly, while it strongly narrowed its loss to RM519.97 million ($117.22 million), from RM946.83 million ($213.46 million) in 2021.
Looking ahead, the group notes that 'in Malaysia, economic growth is expected to continue albeit at a slower pace, supported by domestic demand'.
It notes that it 'will continue to focus on ramping up its operations at RWG to pre-pandemic capacity' and is working to 'attract incremental foreign visitation to the resort' as travel restrictions in the region are relaxed.
It furthers that the company 'continues to be cautiously optimistic on the near-term outlook of the leisure and hospitality industry and remains positive in the longer-term'.
The group's Malaysian property comprises seven hotels, with 10,500 rooms, as well as gaming, a theme park and business convention facilities.