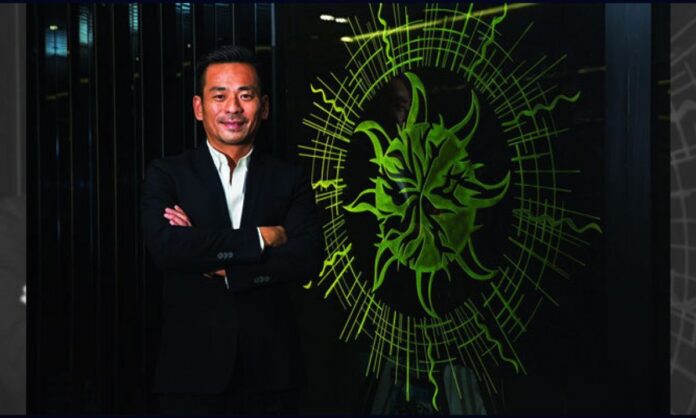 The defense of former Suncity head Alvin Chau claims that there is no evidence that the junket boss had received any revenue from companies allegedly involved in proxy betting, and that the scale of Suncity Group's business made it inconceivable that Chau would need to be involved in such illegal activity.
The prosecution is claiming that Suncity made illegal gains of HK$21 billion ($2.68 billion) over eight years due to the proxy betting syndicate, with Chau's lawyer noting that given Suncity's average annual income of HK18 billion ($2.3 billion) to HK$20 billion ($2.56 billion) in commissions from the six gaming operators, operating an illegal endeavor for such minimal gains didn't make sense.
According to Macau Business, the group's rolling turnover even exceeded that of gaming operators, with the group contributing over MOP300 billion ($38.41 billion) in gaming revenue tax over the years.
Chau's defense also questioned whether there was any evidence that Chau had been a shareholder in the companies allegedly used in the proxy betting operations, the cash flow of the activities or of Chau's possible gains from the activities.
Chau's defense, however, did admit that the scale of Macau's gaming industry was so large that there had to be "grey areas", but pointed out that testimony by members of Macau's gaming watchdog, DICJ, had revealed that even they were not aware of illicit activities in Suncity VIP rooms, noting that "it's also difficult for Suncity, which was not a regulator, to discover these activities".
The accusation that Chau was linked to over 60,000 proxy bets allegedly carried out by a syndicate run by Chau in 229 VIP rooms throughout the city is based on two files seized from Suncity's server, with Chau's defense claiming the Judiciary Police had not even investigated whether the bets took place and the identity of the gamblers allegedly involved, also noting that of the 229 venues, only 21 were Suncity VIP Rooms.
Prosecutors are claiming that the proxy betting activities were managed by another defendant in the case, Cheong Chi Kin, but that Chau was the ultimate mastermind of the plan, making all of the decisions.
According to TDM, Cheong – who is the only to have admitted involvement in proxy betting activities – has voluntarily paid MOP300,000 to the SAR.
Alvin Chau's defense has not denied that proxy betting did take place, but negates that Chau or Suncity employees were offering such betting options to clients.
Chau's defense has also criticized the prosecutor's use of a law dating back to the 1990s, to accuse the defendants of criminal association.
Gaming operators' claims against Suncity
Five of the six of Macau's gaming operators are also claiming damages against Suncity, with a lawyer for MGM on Tuesday noting that the operators had been "victims of frauds and subject to tremendous loss", notes the publication.
According to prior information, MGM China has asked the court to decide the amount of damages to be awarded, and no information is available on Galaxy's damages claim.
Wynn Macau is reportedly seeking MOP795.2 million($98.84 million) from Chau and six defendants in the case, while Sands China is claiming MOP300.7 million ($37.37 million) and SJM is claiming HK$17.2 million ($2.2 million).
Chau's defense has claimed that the proxy bets were only conducted with gamblers and therefore "did not concern gaming operators, which did not incur any loss," notes Macau Business.
The case continues on Wednesday and is expected to finish this week.