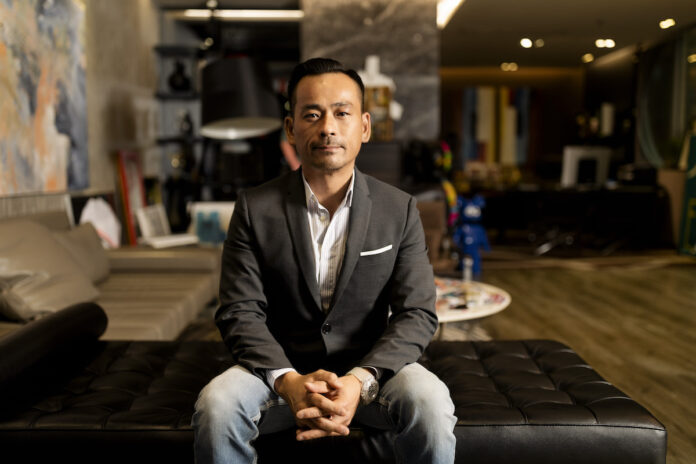 An investigator with Macau's Judiciary Police (PJ) has told the court that Suncity's former boss Alvin Chau and other individuals charged in the case had organized over 60,000 proxy bets in more than 220 VIP rooms in various Macau casinos between January of 2013 and March of 2021.
The testimony is the first of many by Judiciary Police investigators and consisted of a two-hour Powerpoint presentation by the investigator, rather than a grilling by the Public Prosecutions Office, a fact criticized by Alvin Chau's defense, reports TDM Canal Macau.
The investigator, heading the illicit gaming investigation, claims there is proof that Alvin Chau was the leader of a criminal organization, whose primary goal was proxy betting.
Various graphs were shown by the PJ agent, indicating the procedures for opening accounts for the alleged illegal bets, documents for staff training on how to market proxy bets via a secret department – the operations department, and documents the agent says served as guidelines for Suncity's Marketing Department to promote these bets to clients.
The broadcaster notes that the purported evidence differs from the accounts already given by various witnesses to the court, including by Suncity staff and staff of the city's gaming watchdog, the DICJ.
The PJ investigator also showed excerpts of messages which he alleges indicate that Alvin Chau was the top person in charge of the alleged proxy betting activities and received daily reports on the illicit bets.
The agent also claimed the PJ found proof that companies had been created specifically to handle proxy betting and that these belonged to Suncity and its former boss, as well as claiming there was relationship between Chau and Cheong Chi Kin, a defendant who has already admitted to facilitating proxy bets.
The agent is set to be questioned by the defense on Thursday.
A further 13 PJ investigators are set to testify in daily court sessions on Thursday, Friday, and next Monday and Tuesday, with the presiding judge in the case having previously indicated closing arguments are expected to be heard on November 21st. The defense will only have around three days to present their witnesses before closing arguments are heard.