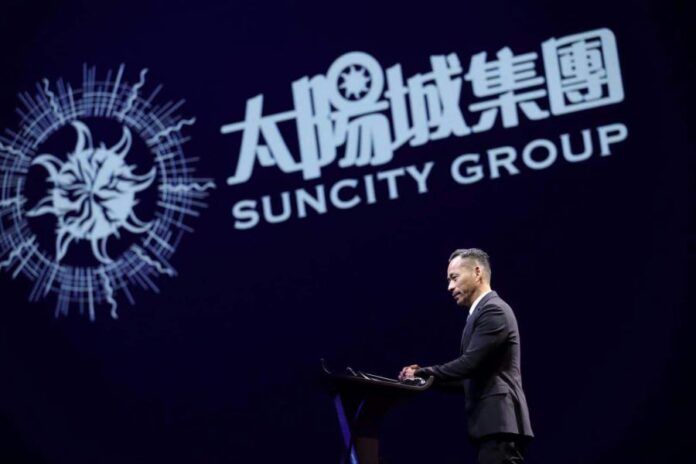 A representative of Macau's gaming watchdog testified in court on Monday that the authority had never noticed discrepancies in the accounts provided to it by Macau's former primary junket operator Suncity.
However, the head of the compliance department of the Gaming Inspection and Coordination Bureau, or DICJ, told the court that the body was unable to independently access Suncity's records, meaning they were unable to tell if anything had been omitted in the records provided, TDM Canal Macau reported.
The case revolves around alleged illegal revenue the junket is accused of hiding from both gaming operators and from the Macau SAR government – focused on proxy betting, amounts of which the DICJ representative says the authority did not detect in its audits. Authorities claim these amount to around $1 billion in lost revenue to the SAR and over $250 million in revenue for the city's gaming operators.
Wong Long Peng noted that the large amounts placed in Suncity's clients' accounts were not seen as abnormal, given the size of the junket's operation. However, the division head did note that the accounts provided by the operator were simple, and that the DICJ did not have the human resources to conduct specific audits of the over 200 junkets that existed at the time. The representative noted that the accounts provided to the DICJ did not show large discrepancies with those provided by the operators, with any possible unidentified account not seen as significant due to the large amount of work the watchdog was conducting.
In statements reported by local broadcaster TDM, the witness told the Public Prosecutions Office: "if Suncity obfuscated certain revenue or operations, the DICJ did not know. If other operations were conducted, these were not documented".
The representative also noted that because of this the DICJ had not found any indications of unpaid taxes.
The case focuses on allegations of both telephone bets and online gaming and phone betting, with defendants alleging that the phone betting was linked to the junket's operations in Manila. Suncity's defense has denied any allegations of online gaming in Macau.
Authorities in Macau are alleging that the phone betting conducted by Suncity resulted in gambling activity in Manila, and not within the SAR, with the DICJ representative noting that "if these (bets) were made in Macau by a Macau junket they [the bets] should be placed inside the casinos of the local concessionaires".
The former head of Suncity, Alvin Chau, has previously testified that all phone betting activities in Macau were terminated in 2014, ahead of official legislation prohibiting the activity in 2018. These activities were transferred to its Manila operations.
TDM Canal Macau further notes that Chau's lawyers say that the amounts claimed as unpaid dues by the authorities were in fact calculated by the SAR's Judiciary Police, and not the gaming watchdog.