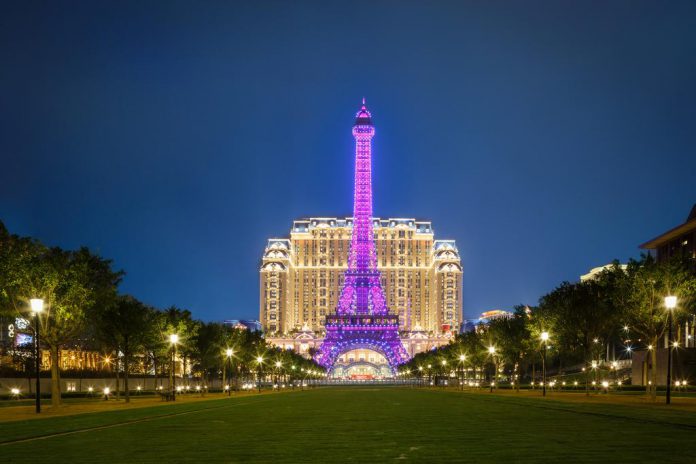 Sands China 1Q22 earnings missed analysts' expectations but management is expecting a strong rebound due to pent-up demand next year, according to analysts.
The company swung to the red posting an adjusted EBITDA loss of $11 million, compared with expectations for a profit of about $50 million. The miss was largely due to weaker-than-expected mass and non-gaming performance.
Gross gambling revenue fell 13 percent quarter-on-quarter and stood at just 20 percent of its pre-Covid levels for the quarter.
J.P. Morgan said the headline figure was largely in line with forecasts, however, the mix was less favorable, with mass and slot GGR down 19 percent from the prior quarter to be just 23 percent of pre-pandemic levels.
It said it had been expecting mid-single digit declines in the segment. VIP was better than feared, up 41 percent quarter-on-quarter, remaining at 10 percent of 2019.
"Non-gaming figures weren't great either, with retail income falling 24 percent q/q from a high base, which was another key reason behind the miss," it said adding that not too much should be read into the figures given the impact of border restrictions.
Analysts at Jefferies noted that management is expecting a strong rebound in 2023, or potentially from the end of this year as Covid restrictions lift. It said the optimism comes from the strong spending that was seen when travel was unrestricted last year.
"We do not expect visitations from China to materially improve until local infection cases in Beijing and Shanghai are under control," it said.
Analysts note that management are expecting the concession tender process to be completed by the end of this year and does not have any concerns about the renewal of its license.
Despite the first-quarter miss, most analysts still rate Sands China as a "buy" or "overweight." They say it is poised to benefit once visitation does finally improve given its large hotel inventory and strong mass market positioning.
"Management remains very optimistic of large-scale recovery once travel impediments are removed," Bernstein notes.
While Macau continues to lag, Singapore has seen a healthy recovery as borders have reopened and restrictions have been eased.
Bernstein said management is projecting a run rate of $1 billion this year, which compares with its peak level of $1.7 billion. It said EBITDA could reach $800 million this year.