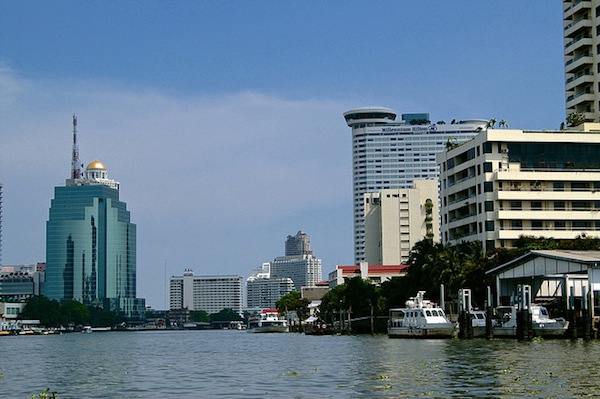 Las Vegas Sands CEO Rob Goldstein says the market may have gotten ahead of itself when it was revealed that the company is in talks to build a large-scale resort in Thailand.
Speaking in a 1Q22 conference call on Thursday morning (Asia), Goldstein stressed that the company has been looking at a variety of opportunities throughout Asia, with Thailand just one of those opportunities.
He said the reports about the company's desire to build an IR in Thailand were premature and declined to give any additional comment during the call.
Last month, Goldstein told Las Vegas Review-Journal that the company was in talks to build an integrated resort "to the scale of Marina Bay Sands" in a "top tier" country in Asia, but didn't specify where it would be.
Analysts and other industry observers were quick to connect the dots to Thailand, given the government has recently been studying potential regulations, and is viewed as one of the most promising destinations for an integrated resort due to its well-established tourist industry and infrastructure.
During the conference call, strong performance of company's Singapore business, Marina Bay Sands was highlighted, having generated a positive adjusted EBITDA of $121 million in 1Q22. Goldstein said this continue has continued into April. 
"Singapore is back and it was experiencing the same post-Covid numbers we've seen in the U.S. "We'd like to think that Singapore can return to a billion-dollar run rate in this year. So $58 million in March feels pretty good. And that momentum is continuing," he said.
Goldstein said since March, they've seen increasing demand from leisure travelers on the pure leisure side of the business, along with both premium mass and high-rollers, which has been boosted more due to Macau's continued border closures.
"It's obvious Macau is a difficult place right now. So people are gonna gravitate to other opportunities. They want to travel. They're no different than what we've seen here in the US. I think our MBS product is in a very unique opportunistic window."
In Macau, LVS said customer demand and spending have proved resilient at the premium mass level when restrictions have been relaxed.
Goldstein said he remains confident they will return to positive cash flow in both Macau and Singapore in the future.
Total net revenues for Sands China decreased 29 percent in the first quarter of 2022, whilst the company reported a widened net loss of $336 million in the quarter. Earlier this month, Sands China told investors it has enough cash and cash equivalents to continue to operate for at least another 12 months (from December 31, 2021) under the current Covid-19 pandemic challenges.