With Macau steadily dropping and not expecting to make a return above 30 percent of pre-pandemic figures before the end of 2023, other IR opportunities are picking up across the ASEAN region, Bloomberg Intelligence Angela HanLee argues.
Macau's performance, though coming from the premium mass, has not been as strong as that of the Philippines, Singapore, and even Cambodia. The outlook opens up opportunities for integrated resort projects likely to kick-start operations across ASEAN markets.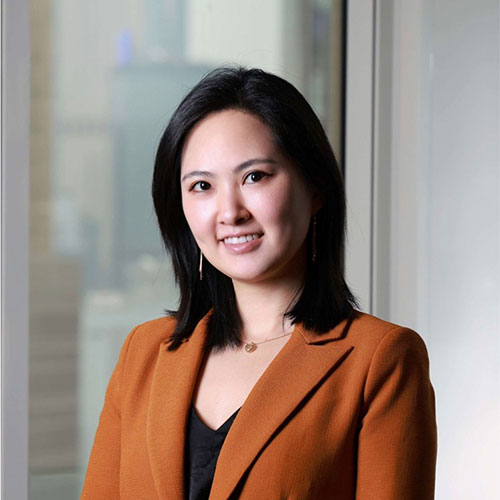 "Asia Gaming market performance Manila and Phnom Penh has been very impressive in past years, while the performance from Macau has not been that impressive, despite expansions and GGR in that area was just 6 percent up in that area," Bloomberg Intelligence's Angela HanLee stressed in her keynote presentation at G2E Asia 2022 Special Edition, Singapore.
Macau GGR may just reach 20 percent of pre-pandemic levels this year and, possibly, reach 30 percent of the pre-pandemic levels in 2023, the Intelligence analyst notes.
With no junkets happening in Macau, VIP segment revenues have taken a severe hit, as much as down 60 percent as compared to pre-pandemic levels.
Another concern is the geopolitical/economic tension between China, the US, and other regional countries which may slow down recovery by one or two quarters, which in turn places further pressure on the mass-gaming segment.
As far as Returns on Investments, properties across Singapore and Cambodia even, are performing far better with limited competition as compared to Macau and Cotai properties, which continue to slide, HanLee underlined.
The Intelligence analyst argues that optimal ROI needs to be 20 percent to reach break-even in five years. High ROIs are expected from such markets which have limited gaming supply and are not crowded by competition.
In reverse, the cluster effect is a factor when expanding non-gaming operations to attract customer overstay. Mass gaming business can be grown using the cluster effect formulae allowing customers to walk across several properties, which is comparatively less in Manila as compared to Macau and Cotai, HanLee noted.
"ROIs of Macau casinos used to be more than 100 percent in past, so it was very easy money to make, but now it is not easy to make money, with more casinos in the area," the Intelligence analyst said.
The high new rich class customers with money parked in tax havens, corporates did well in past, but now China's VIPs, high net worth individuals and corporates, are hemorrhaging prompting Macau's concessionaires to shift focus on the mass gaming segment, "which has higher margins, but not easy to make," HanLee underlined. 
Commenting on the external risk factors for IRs in the current scenario, the Intelligence analyst emphasized that "regulations are a very important element" and investors need to understand the "political risk" as well the tax rate structure, which can otherwise fuel some unwarranted situations.
"Most of the resort locations do not have local residents as their staff."
"Manpower is one major crisis these days, as the operators need foreign staff," Bloomberg Intelligence Angela HanLee, noted.
The booming economies of South East Asia will create a new wealth class, who will look forward to leisure spending, curbing the dependence on the Chinese economy which is under pressure, HanLee added.
Properties across Manila and Cambodia may be in a position to attain 20 percent of ROI, which is not possibly seen in the case of the overcrowded market space of Macau.
On the Macau concession process, HanLee said: "We believe all six will renew and there will not be a new applicant."
The Intelligence analyst argues that "the casino license in Macau is not attractive for others to enter" the market as it stands.
Macau casinos are out of business, and the impact is likely to continue for a few more quarters, HanLee added.