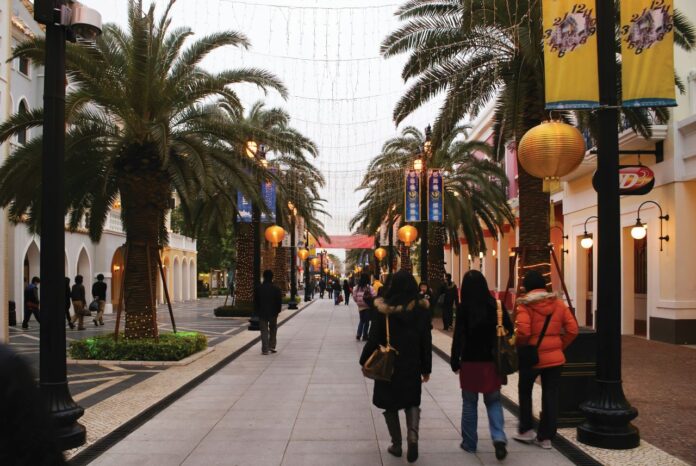 Macau gross gambling revenue (GGR) doubled sequentially in the latest week, as demand returned following the expected post-Golden Week holiday slump, according to Bernstein Research.
According to the firm's channel checks, daily GGR in the week to May 22 was MOP100 million, rebounding from MOP50 million the prior week, which was the lowest level since the borders reopened with China in October 2020.
Despite the pick up, Bernstein said ongoing Covid travel restrictions in China, plus Mainland authorities' controls on frequent visitors, may continue to hit GGR in the near term.
Beijing has reiterated that it plans to stay the course with its zero-Covid policy and urged against non-essential travel. There has also been mounting anecdotal evidence that China is blocking the visas of frequent travelers to Macau for gaming purposes. The Mainland government said earlier this month that it had identified 90,000 people who had intended to travel abroad to gamble and persuaded them to remain in the country.
Macau has since urged its operators to broaden their customer base and has offered potential tax incentives for those which bring in tourists from outside the Greater China area. At present, the borders are closed to all non-Macau residents from anywhere other than China.
The government has said it will allow non-resident Portuguese into Macau, but they will still be required to go through 14-days mandatory quarantine.
Bernstein said this latter step has raised some hope that Macau will eventually reopen its borders to international travel.
Channel checks have shown that month-to-date GGR is MOP2.8 billion ($346 million), with an average daily rate of MOP127 million. That's 85 percent below pre-Covid levels and 62 percent lower than last year.
VIP volume is estimated to be up 45 percent from April with high hold, while mass revenue is up 40 percent.
Bernstein is predicting that GGR for the month as a whole will be down 85 percent from its 2019 levels, but warns that the result could be lower if travel doesn't pick up during the month.
Average daily visitation in the past week was about 35,100, down 6 percent week-on-week.