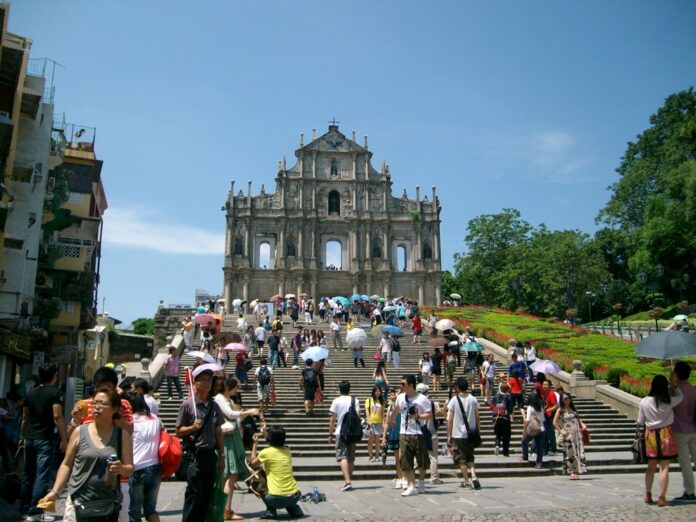 Macau legislators appear to be holding out the possibility of a reduction in the city's hefty 39 percent gaming tax if the operators can prove that they have managed to bring in players from outside of Mainland China.
Chan Chak Mo, the chairman of a legislative committee evaluating amendments to Macau's gaming law, told local media that the city has to diversify its tourism base due to China's ongoing crackdown on cross-border gambling.
"Before almost 80 percent of gamblers and tourists come from mainland China, 10 percent from Hong Kong and five percent from Taiwan. But we also used to have more tourists from Thailand, South Korea and Japan," he was cited as saying by Macau Business.
"Considering the changes in the Chinese gaming criminal law, maybe we need to explore other markets, that's why the government changed this article, to try and attract more foreign clients," Chan added.
Beijing passed a law that came into effect in March last year that criminalizes cross-border gambling, with penalties of as much as 10 years in jail for anyone found to be organizing gambling trips for Chinese, or anyone targeting the Mainland for the same purpose.
Macau's 39 percent gambling tax is one of the highest in the world. It is made up of 35 percent on gross gambling revenue, together with other levies 1.6 percent to fund the Macau Foundation's charitable and other activities, with another 2.4 percent going to local funds and for tourism development.
According to the media reports it's these latter levies that may be waived should the operator diversify its player base. The extent of the exemption may also vary from operator to operator, depending on how successful they have been.
Analysts at Deutsche Bank in a short note reaction to the news said they are expecting many changes to the gaming law before it is finalized, so this announcement should be "taken with a grain of salt."
China's National Immigration Administration issued a press release this week saying that it was intensifying its efforts to crackdown on illegal cross-border gambling activities. It said it had identified 90,000 people since 2021 who were suspected of going overseas to travel and who had been persuaded to stay in the country.
Analysts have generally expressed the view that they didn't see this crackdown as being targeted at Macau, which for the past two years has been the only source market for Macau given Covid border closures. However, the government's latest comments appear to concede that it may also be on that radar.