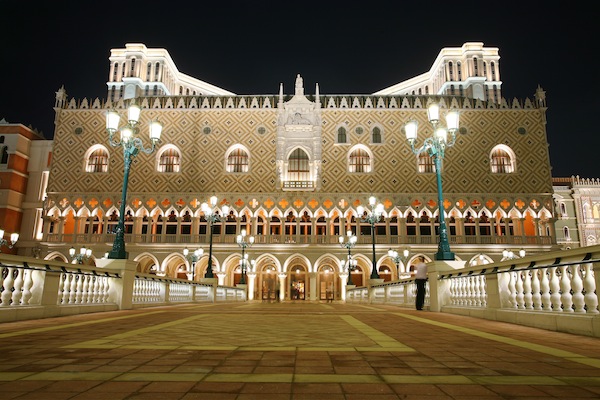 Macau will lead the recovery in Asia this year, while Singapore needs international flights to resume to gain further impetus, executives from Las Vegas Sands told investors on the company's earnings call.
CEO Rob Goldstein said he has full confidence the company will return to pre-pandemic levels in Macau once visitation picks up and will once again be generating EBITDA in the $5 billion bracket.
For the first quarter, the premium mass market lead the recovery and was close to 50 percent of where it was prior to when Covid hit. Base mass and VIP rolling chip volume was around 20 percent of the previous amount.
"We continue to have a strong belief in the Macao recovery because the March numbers were very different from the January and February numbers and for April reflect continued acceleration," he said. "Obviously, we cannot define the timing of the full recovery, but it's underway and we will continue in 2021."
The group's Marina Bay Sands property in Singapore is generating EBITDA in the $500 to $600 million annual range. As casinos reopened post pandemic, its results proved a positive surprise to analysts, with local residents fuelling growth in the slot machine business. However, that now appears to have plateaued and needs international travel for further impetus.
"It was a strong slot market before we got there and it has just gotten better over the years with our ability to provide a good quality product," Goldstein said. "But that's the driver, no question about it. But without that foreign visitation, it's hard to grow the premium mass in the high-end table business."
At present, LVS said there was no visibility as to when Singapore would reopen to leisure travel and it's not likely to be in the short term.
Grant Chum, senior vice president for global gaming strategy, said there had been some pleasant surprises in the first quarter, including some MICE activity in March and encouraging bookings for Q2, "which is a surprise."
The results for the quarter were in line with analysts' expectations, though the company gave little away on the key question most were keen to hear answered. Las Vegas Sands is sitting on a $6 billion cash pile from selling its properties in Las Vegas.
The company said it may consider another large-scale acquisition in Asia, as well as seeking opportunities in the U.S. The company is one of the only big U.S. operators not yet in the digital space and that is also an area being explored. Beyond that, they gave no further details.