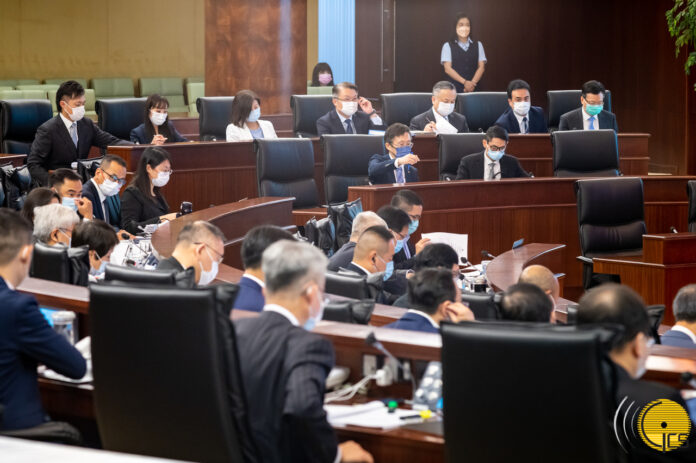 Macau Secretary for Economy and Finance, Lei Wai Nong, announced that the government had stepped in to cover the shortfall in gaming tax collection. 
Speaking during a video conference of Macau's Legislative Assembly, the government disclosed that MOP 14.6 billion (US$1.81 billion) had been spent to make up the taxation shortfall.
"The government has used MOP 35.1 billion in fiscal reserves, of which MOP 14.6 billion was to cover the shortfall in Macau special gaming tax collection and another MOP 10 billion was to provide financial assistance," he said.
The video conference was convened to discuss the changes to the government's budget in light of Macau implementing a second lockdown to combat the spread of COVID-19. The government intends to lift the lockdown on July 23, allowing for casinos to operate at 50% capacity.
Legislator José Maria Pereira Coutinho voiced his support for continued financial support for local business if restrictions continue. He pointed out that a specific plan is needed for locals.
"Macau people are very well behaved and have listened to the government's zero-COVID policy, but at the same time, many Macau citizens have had zero deposits," Coutinho said.
The Secretary said that the government remains vigilant in continuing the support for locals.
"This outbreak will not be the last and we will use MOP 10 billion many more times, the financial assistance is targeted at employees and businesses, and the government will provide further assistance amounting to MOP 10 billion, which is currently being prepared," the Secretary said.
"This [outbreak] will not be the last and we will use 'MOP 10 billion' many more times,"  he said. 
"Even though public departments and services have adopted expense containment measures in the first half of the year, expenses able to be reduced are already limited, due to a certain inflexibility of current expenses and the Investment and Development Expenditure Plan," the Secretary noted.
The government advised that Macau's reserve balance currently sits at MOP 557.3 billion. Authorities shared that the first half of this year only reported MOP 26.2 billion in gross gaming revenue.
As the impact of the COVID zero policy continues to hit casinos hard, the government is hoping that a partial opening from the lockdown with provide some relief to the local economy.