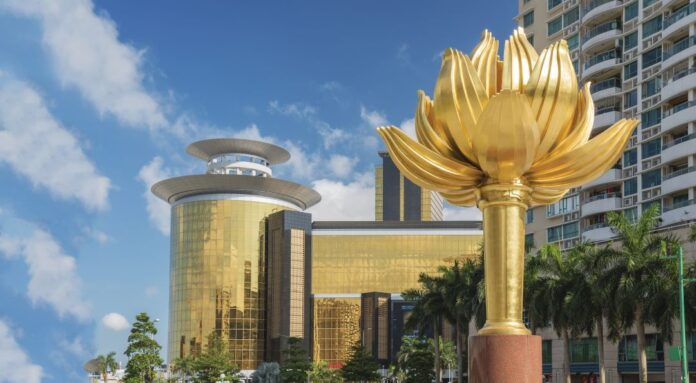 Macau will partially ease its Covid lockdown measures from July 23rd, allowing non-essential businesses to reopen, with casinos to resume at 50 percent staffing.
Cinemas, theatres, indoor amusement parks, game centres, cybercafes, billiard rooms, bowling centres, saunas, massage parlours, beauty salons, gyms, health clubs, karaoke lounges, bars, nightclubs, discotheques, dance parlours, cabaret venues, and swimming pools ordinarily open to the public, will all be forced to remain closed.
Dine-in services, either at restaurants or other food and beverage establishments, is also not permitted.
According to the executive order issued by the government, residents should continue to stay at home unless their outings are strictly necessary for work, medical reasons or grocery shopping.
Macau's casinos are expected to see a 98 percent fall in gross gambling revenue this month from the pre-Covid levels, due to the forced closure since July 11th and extremely low levels of visitation during the month.
Visitor arrivals in June were down 36.6 percent month-on-month to 380,671, according to Census and Statistics Service figures released on Tuesday.
It was a drop of 28 percent from the prior year. Same day visitors and overnight visitors dropped by 36.2 percent and 15.9 percent respectively. The majority of the visitors – 336,488 – came from the Mainland with 134,981 of them entering through individual visit scheme visas. 
At present, any visitor entering the Chinese Mainland through Zhuhai needs to undergo seven days of mandatory quarantine. At a briefing, Secretary for Social Affairs and Culture Elsie Ao said that the required conditions were not yet met for that requirement to be lifted, according to local media reports.
In the latest round of testing, a further 18 cases of Covid were discovered up to midnight on Tuesday, up from 10 the prior day. Since 18 June, Macao has recorded a total of 1,783 cases.