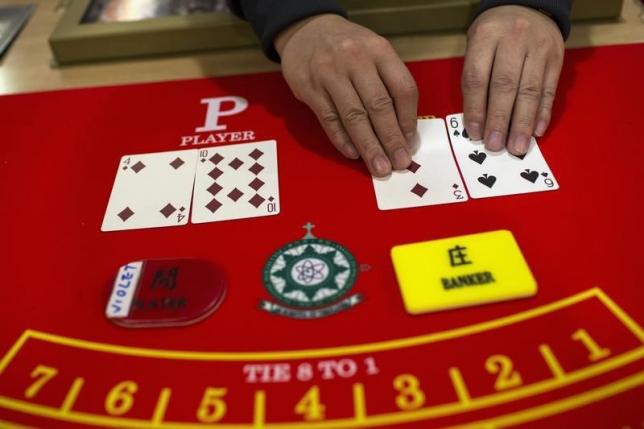 Macau's gross gambling revenue (GGR) in the week to March 20 fell 13 percent from the prior week to the lowest level since the prior Covid outbreak in Zhuhai in early January, according to Bernstein.
In its weekly channel checks, the firm said GGR in the week was MOP100 million, hampered by lockdown restrictions in many areas across China and the shortening of testing requirements from Zhuhai residents to 24 hours from 48.
Month-to-date GGR is MOP2.6 billion ($323 million), with an average daily rate of MOP130 million. That's down 84 percent compared to March 2019 and down 51 percent from the same period last year.
VIP GGR is down about 60 percent from February with slightly below normal hold, by mass GGR is down about 55 percent from the prior month.
Bernstein said it's still predicting a decline of about 86 percent in the month compared with the pre-pandemic level, although said that could be even lower if travel restrictions are further tightened.
"Any Covid outbreaks in Zhuhai and/or Macau could force the border to close (or severely restrict passage) as well."
Bernstein noted that at least five Chinese cities with 58 million people are now in full or partial lockdown. However, Shenzhen, which borders Hong Kong is now easing restrictions.
The firm also noted that Hong Kong has announced plans to begin opening from next month, which may be a "precursor" of what may come in China.