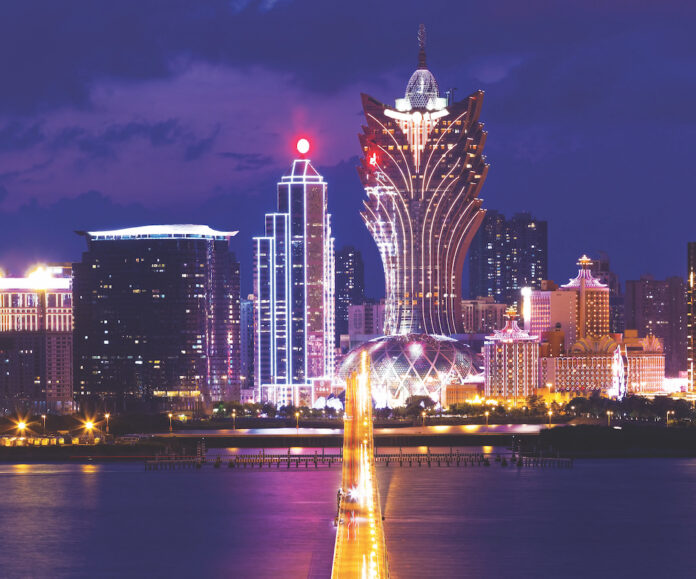 Macau's March gross gambling revenue (GGR) is now expected to be down 86 percent from 2019 levels, according to Bernstein analyst Vitaly Umansky, who has cut his forecast due to spreading Covid cases in China.
According to the firm's weekly channel checks, GGR in the week up to March 13 fell to MOP114 million daily, which was down 37 percent from the prior week and the lowest average daily rate since the outbreak of Covid in Zhuhai in January.
Month-to-date, GGR has been MOP1.9 billion ($236 million), with an average daily rate of MOP146 million. That's down 82 percent from March of 2019 and is down 45 percent from March last year. VIP average daily rate is down 55 percent from February with lower-than-normal hold, while mass GGR is down 50 percent. 
"Concerns over potential mass outbreak in China will lead to tightened travel policy and limit visitation to Macau in the near term," Umansky wrote. "A Covid outbreak in Zhuhai and/or Macau could force the border to close (or severely restrict passage) as well."
The firm cut its outlook for the month as a whole to a drop of 86 percent, down from 75 percent last week and warns that this figure may be even lower if further tightening occurs.
"April will most certainly see significantly lower GGR than was initially expected (as is likely May.)
Even prior to the spreading cases in China, there had been rapidly diminishing optimism over the prospects for recovery in Macau this year, with a reopening with Hong Kong postponed indefinitely due to a mass outbreak there.
Melco Resorts & Entertainment CEO Lawrence Ho told analysts recently that he believed that GGR in Macau this year would be "range bound."
"I think the Chinese policy is going to be very conservative this year with regards to opening up its borders. Even recently, we've seen how certain provinces view Macau as being close to Hong Kong and therefore the COVID outbreak in Hong Kong would somehow affect Macau, so honestly I don't have a lot of hope that group tours or eVisas are going to be normalized before the Hong Kong-China corridor."
However, Bernstein in Monday's note returned to the theme of whether a mass outbreak in Mainland China may force Beijing to reevaluate its zero-Covid strategy to learn to live with the virus like many other nations.
It recently outlined three scenarios as to how the Mainland might reopen, pointing to a gradual lifting of restrictions as the most likely.