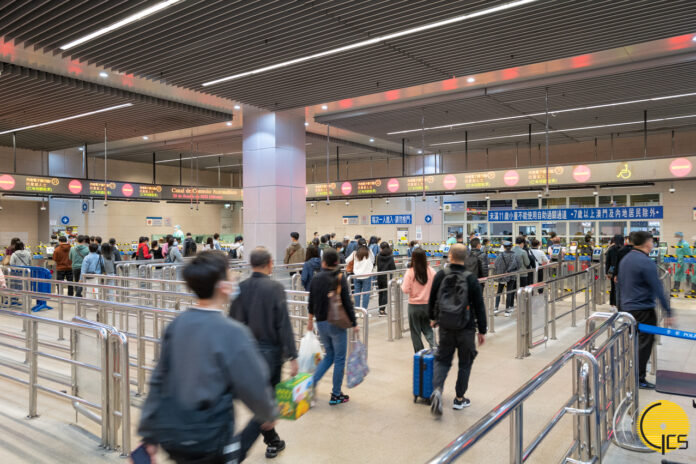 Macau's gross gambling revenue is likely to be down 75 percent in March from its pre-Covid levels, with the first week of the month roughly flat from the prior week, according to Bernstein channel checks.
Daily GGR through March 6 was about MOP183 million, the firm said. Rising cases in Guangdong and Hong Kong, together with the start of two key Chinese political sessions – the National People's Congress and the Chinese People's Political Consultative Conference – are dampening travel demand.
For the month to date, GGR is about MOP1.1 billion ($135 million), down 78 percent from the same month of 2019 and down 32 percent from 2021.
The average daily rate for VIP revenue was down 78 percent from the prior month with normal hold, while mass was down 35 percent from February, it said.
"Near term stocks could be pressured by Covid outbreaks. However, long-term we remain bullish on Macau recovery," Bernstein said, adding the return of electronic issuance of individual visit scheme visas and group visas will help to drive growth. There is still no indication of when that might happen.
Visitors to Macau are required to have a negative Covid test 48 hours prior to departure.
Hong Kong, with the help of Mainland China, is to begin mass testing of all residents from the middle of this month in an attempt to get its worst outbreak so far under control.
The number of cases in China remains low, although there have been an increasing number of cases in Guangdong, with double digits reported in Shenzhen and Dongguan, it said. Bernstein warned last month that stock market investors may be ignoring the potential for a large-scale outbreak in China as the Omicron variant spreads over the borders.
There has been a decline in reported Hong Kong cases over the past few days, but this may be due to greater rapid antigen testing at home, rather than PCR testing, Bernstein notes.
The Hong Kong outbreak is likely to have pushed back a potential border reopening with China and subsequently Macau until late spring, or early summer, it said.