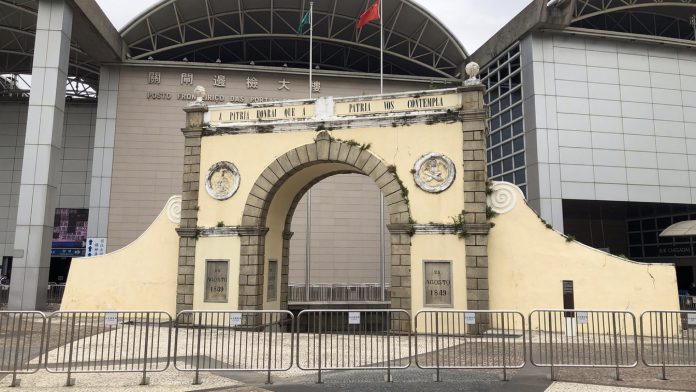 Macau has tightened its requirements from anyone coming into the city from neighboring Zhuhai, while the city of Shenzhen bordering Hong Kong is eyeing an "orderly" return to work after lockdowns.
Anyone entering Macau from Zhuhai will be required to have a negative nucleic acid test within 24 hours of departure beginning on Friday. That's shorter than the 48-hour timeframe that had been in force previously, according to the government.
The latest step has been taken in view of epidemic-related developments in neighboring places, and in line with the joint prevention and control mechanism between Zhuhai and Macau, the Novel Coronavirus Response and Coordination Center said.
Earlier this week, the government imposed mandatory quarantine of up to 14 days for anyone arriving from a certain area of the city. 
China has been battling its worse outbreak of Covid since the pandemic began, with about 37 million people estimated to be affected by lockdowns. These include the far northern province of Jilin, as well as the southern tech hub of Shenzhen, which is home to more than 12 million people.
The latter shutdown had raised concerns about the impact on China's economy and already disrupted global supply chains, as the area is home to significant manufacturing companies, including one of the main suppliers of Apple's iPhone.
All non-essential businesses were shut down for a week and buses and subway services were suspended.
On Thursday, Reuters cited the city's mayor as saying businesses would be able to return to work in an "orderly" fashion. Although no timeframe or specifics were given.
"On condition that the epidemic prevention and control work is done well, enterprises will resume production in an orderly way based on region and category," said Huang Qiang, deputy-secretary general of the Shenzhen municipal government, was cited as saying at a news briefing.
"We should be aware that the new daily case numbers so far still remained relatively high," he added. "There must be no loosening or slacking in virus control and prevention work."
Meanwhile, Hong Kong may also be considering easing some of its lockdown measures earlier than had been expected due to "fading" public support.
Leader Carrie Lam told a press conference that it was time to review the restrictions, despite sky-high caseloads and the highest death rate in the world.
"Not because the number of cases has come down … but I have a very strong feeling that people's tolerance are fading," Lam told local media.
"Some of our financial institutions are losing patience about this sort of isolated status of Hong Kong."