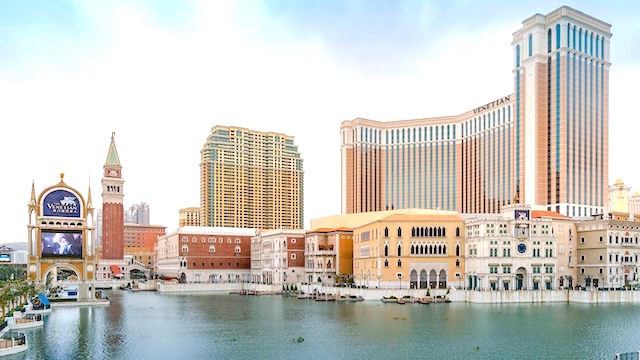 Sands China's 1Q23 results show that the operator is on track to recover its pre-COVID mass market share in Macau due to a strong bounce-back of Chinese tourists.
According to information released by analyst Carlo Santarelli, of Deutsche Bank, Sands China captured 31.5 percent of Macau's mass-market during the quarter, which was only 310 bps below 1Q19 share levels (34.4 percent), however, it was still 500 bps short of what it held in 4Q19.
In aggregate, Sands China's mass market revenue was down 39 percent versus 1Q19, while market-wide mass gross gaming revenue (GGR), including slots, was down 33 percent versus 1Q19. On the VIP side, GGR market share came in at 14.4 percent, up 200 bps yearly, notes the analyst.
Carlo Santarelli said that the mass figures are 'encouraging' but 'well off historical levels, mentioning that Hong Kong – Macau ferry capacity was at just 25 percent of 2019 levels at the end of the first quarter, and that March passenger volumes at the Macau airport reached just 39 percent of March 2019 levels. This is coupled with visitors from Guangdong and Hong Kong down 45 percent and 26 percent, over the January and February periods, relative to 2019.
The research team also finds 'the relatively linear recovery of base mass revenue (-38 percent relative to 1Q19) and premium mass revenue (-42 percent vs. 1Q19) to be interesting, given visitation to Macau remained 52 percent below 1Q19 levels'.
'It was reasonable to expect premium mass to continue to outperform base mass when compared to 2019, given the still subdued visitation. Management noted on the call, however, that premium mass continues to lead the recovery, with hold dynamics skewing the 2019 comparisons across base and premium mass'.
Sands' management also pointed out that the recovery accelerated quarter progressed, 'with operating metrics in March better than in January and February'.
'March visitation in Macau was up 22 percent versus the first two months, 'gaming volumes were up 10 percent', and 'rolling volumes accelerated faster than mass gaming volumes as foreign VIP clientele returned.'
Even though the leading gaming operator in Macau reported that nearly 3,800 of its rooms, or some 31 percent 'were out of service on average per day' in the first quarter of the year 'due to labor constraints, 'the hotel occupancy improved by 800 bps, write the Deutsche Bank analysts.
Sands China reported a net revenue increase to $1.27 billion in 1Q23, more than double the figure registered in 1Q22. The group registered a loss of $10 million, a massive turnaround from the $336 million loss recorded in the same period of 2022.