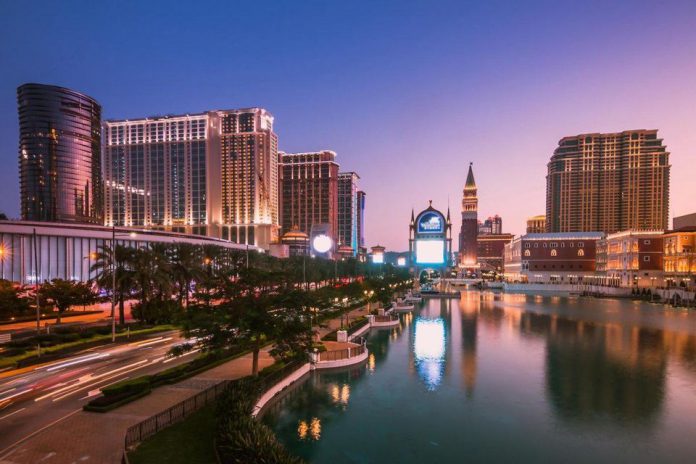 The Macau casino operators are eventually seen as emerging more profitable from the Covid crisis as companies benefit from increased hotel capacity and lower costs.
Morgan Stanley tells investors that the operators are likely to report EBITDA up 15 percent over 2019 by 2022.
The firm noted that "Macau will look and feel different in 2022, when compared to the pre-COVID world," adding that high-end premium mass services will greet visitors and investors should look beyond reopening.
Morgan Stanley explains its estimates by saying Cotai hotel capacity will be 13 percent higher by next year, but operating expenses will be 4 percent lower. It sees property EBITDA of $11 billion, and daily operating expenses of $20.6 million, 4 percent lower than 2019.
During the crisis, operators have cut costs to the bone, resulting in a 31 percent reduction in expenses in Q4 compared with the same quarter a year earlier. Gaming-related employment was down 10 percent year on year and Morgan Stanley expects those cuts to be permanent. 
In February this year, Sands China reopened its revamped Londoner resort, while later this year SJM Holdings is scheduled to debut its Grand Lisboa Palace property. This latter opening will contribute to a 59 percent increase in ultra-high-end hotel numbers, which will help deliver the high margin premium mass revenue. 
Also on the upside in Morgan Stanley's note was an expected gain in China's nominal Gross Domestic Product to Rmb122 trillion, which is 22 percent higher than in 2019, helping to drive mass revenue. 
"On top of this, onshoring and pent-up demand should drive 2022 revenue to be much higher than consensus. The Hengqin station, which opened in Aug 2020 will help Cotai casinos," it said.
For stock investors, Morgan Stanley says to watch out for news that all six licenses have been extended for three years. It reckons this could come about around June. 
It also points to the reopening of the borders with Hong Kong and the reinstatement of individual visit scheme visas through e-kiosks as drivers. However, here the firm differs from most analysts seeing these two key events as further ahead in the future than most other market watchers. Hong Kong won't reopen until the end of Q3, while the visas won't be allowed until Q4, it said.
Under the firm's revised estimates it sees Macau GGR in 2021 as being $20.2 billion and $35.5 billion in 2022, which is 55 percent and 97 percent of 2019 levels, also more conservative than other estimates.