It's been a bombshell end of year for Macau and not in a good way.
The arrest of Suncity CEO Alvin Chau at the end of November saw the city's VIP and junket industry unravel at breakneck speed.
Suncity is winding up its operations, at least three operators have terminated their accords with all junkets, and VIP rooms are being shuttered across the gambling hub.
Although the loss of VIP comes at a terrible time for Macau's casinos, given another year of Covid-hit revenues, analysts ultimately aren't too concerned about the loss of the top end of the market. It accounted for about a third of total revenue in recent figures, but made up a much smaller proportion of profit, as the perks and giveaways to high rollers made it a low-margin business.
Operators had been weaning themselves off this sector for sometime, with most turning their sights to the much-coveted premium mass sector, which can have margins of about 37 percent compared with 10 to 20 percent for VIP. It's here that things get sticky for Macau.
Although not junket play, these visitors shelled out a lot more in a single day than the $50,000 total permitted to be brought out of Mainland China in an entire year. So how will these players gain access to funds?
It's hard to see that China will turn a blind eye to any potential loopholes, such as the use of multiple China UnionPay cards, or the cashing in luxury items such as jewelry and watches in Macau's pawn shops.
Local regulator, the Gaming Inspection and Coordination Bureau, has also told the local junkets that they can no longer extend credit to players. That's despite it being a legal practice in Macau and no formal amendments having been made to any law.
All of this raises significant questions for the future not just of VIP, but for a large and profitable segment of the market.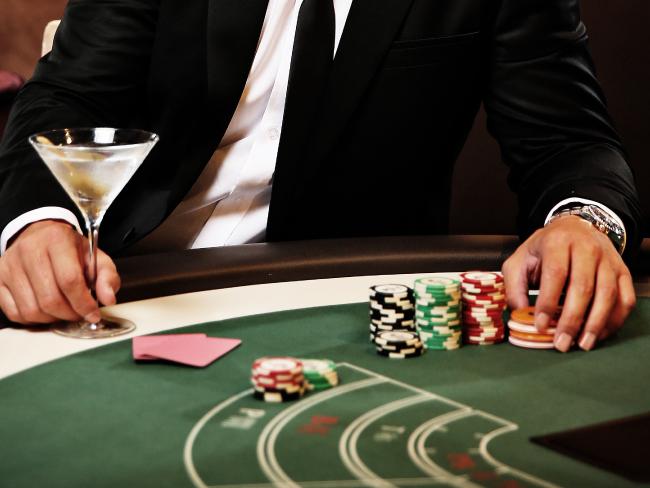 In singling out Chau and his junket activities, which included enticing Mainland Chinese across the border to gamble, Beijing has also signalled that Macau is not exempt from its crackdown, as had widely been believed.
This is a risky and grey area for the operators when it comes to their marketing activities in China.
And then there are the amendments to the gaming law, which had spooked the market a couple of months prior to the latest developments. Proposals included potential restrictions on the distribution of capital, which could be particularly problematic for the U.S. operators. There is concern about greater operational supervision at the board level as well as the need for greater local representation.
All of this has created a sea of uncertainty in the world's largest gambling hub, which legal experts and industry insiders say needs to be cleared up as soon as possible.
It is now clear that Beijing has lost patience with Macau's foot dragging on its economic diversification and over-reliance on the gambling industry for 80 percent of its tax revenue. It's quite willing to wield its sledge hammer to force an economic restructuring along lines that are more in tune with its vision of what a world centre for tourism and leisure should be.
Part of this will undoubtedly involve the need for operators to invest in more non-gaming amenities and to participate in the Mainland's plan for greater integration amongst the Greater Bay Area cities and the development of Hengqin Island.
While this may be beneficial for Macau in the long term, it may mean a world of short-term pain for the city as it goes through a period of economic adjustment. The government may lose about a third of its tax revenue from the loss of VIP and it has already conceded that unemployment will rise as a result of the junket closures.
The city is brimming with VIP-focused services, Michelin-starred restaurants, high-end designer retail and luxury hotels. Presumably this offering will need to be adjusted.
As it goes through the process, the operators deserve a lot more clarity from the government about the future direction and how the rule of law will be applied. So far it's sadly lacking.