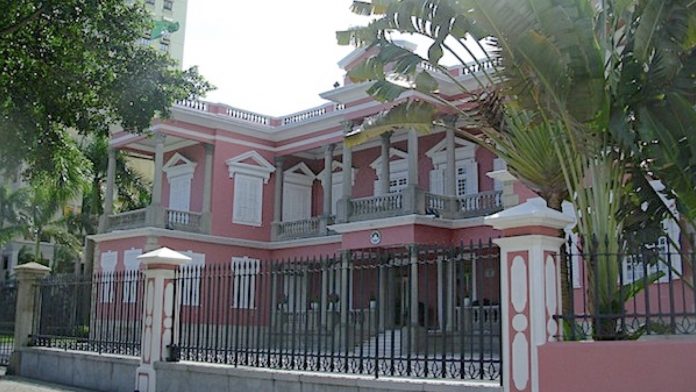 Macau's Chief Executive Ho Iat Seng has issued an instruction to set up the committee that will oversee the tendering process for the city's six casino concessions. 
The order was published in the Macau SAR Official Gazette. The committee will elect its chairman and secretary at its first meeting, and the Gaming Inspection and Coordination Bureau will provide administrative, financial, technical and logistical support for its operation. 
The current concessions expire at the end of this year after the government granted a six month extension. The government published its tender guidelines for the operators last month, which observers say is based mostly on the original document published 20 years ago, though it contained some notable exceptions.
These include a requirement for the bidding companies to propose how they plan to expand the market of "foreign tourists." They will also be required to outline their experience in operating casino games and to provide an investment plan for their gaming projects in Macau.
An investment plan will also be required for the non-gaming amenities that are planned by each operator, as well as details on planned social responsibility measures.
Bidders will also have to propose the minimum number of gaming tables and gaming machines that the concessionaire plans to operate within the concession period.
The government has stressed that it sees the process as an international tender and not a straightforward renewal process. Although there are only six licenses that can be granted according to the recently approved amendments to the gaming law, the government will be able to solicit up to eight tenders.
The members of the tender committee include: Secretary for Administration and Justice, Zhang Yongchun, the Secretary for Economy and Finance, Li Weinong, and the Secretary for Social Affairs and Culture. Au Yeung Yu, Secretary-General of the Executive Council Hui Lai Fong, Director of the Economic and Technological Development Bureau, Tai Jianye, Director of Tourism Bureau, Senna Fernandes, Director of Gaming Inspection and Coordination Bureau, He Haohan, Director of Judiciary Police, Xue Zhongming, and Director of Land and Public Works