Macau's gaming tax revenue has already reached 101.4 percent of the government's full-year budget forecast in the ten months through October.
The Macau government collected gaming taxes totaling MOP51.6 billion ($6.5 billion) in the first ten months of the year, according to details published by the SAR's Financial Services Bureau.
This figure represents a 216 percent increase over the MOP16.3 billion ($2 billion) collected from January to October 2022.
Macau's gross gaming revenue in October reached its highest level since the beginning of the pandemic, topping out at MOP19.5 billion ($2.42 billion), a 400.2 percent yearly increase and over MOP2 billion ($248 million) higher than the previous 2023 high of MOP17.21 billion ($2.13 billion) seen in August.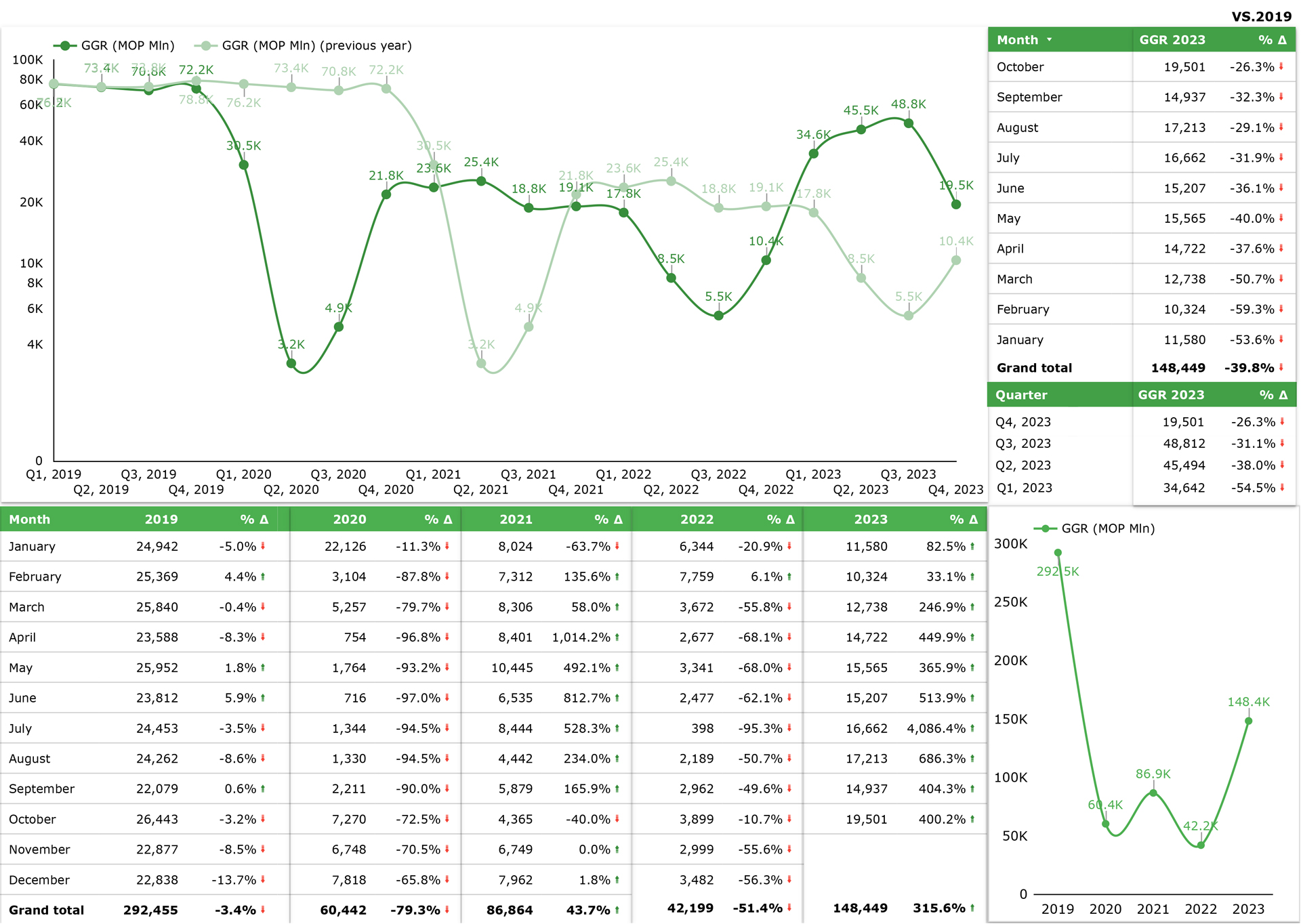 The soaring figure demonstrates the resurgence of punters during the Golden Week holiday period, as tourists flocked to Macau.
The latest figures bring the cumulative tally for 2023 GGR to MOP148.44 billion – $18.44 billion (January–October), a 315.6 percent yearly increase.

According to the 2024 fiscal year budget proposal, the Macau government anticipates that the city's GGR for 2024 will amount to MOP216 billion ($26.8 billion), while the Macau government estimated 2023 GGR at MOP130 billion ($16.25 billion).