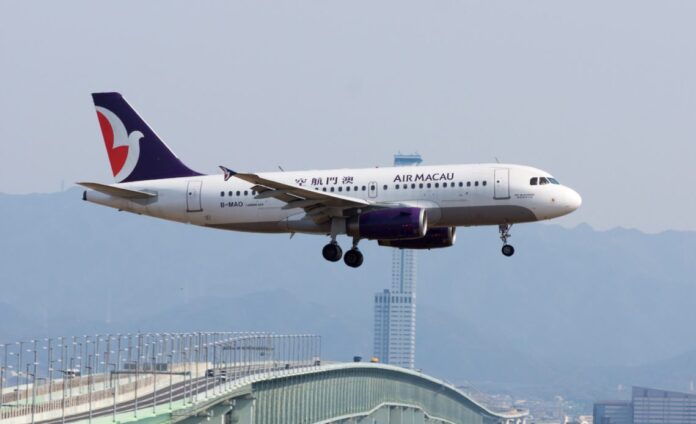 The ongoing labor shortage is one of the major headwinds for Macau's international flight resumption, confirms Macau's Chief Executive.
Ho Iat Seng said on Friday in a plenary session of the Legislative Assembly that the Macau Tourism Office initiated a week-long promotional campaign in Portugal between 15th and 22nd April to woo tourists from Europe, as well as accelerating efforts to elevate its carrier capacity to push inbound and outbound tourism recovery. Ho laments that not only Macau but also other cities' tourism industries are facing labor shortages, therefore increasing international flights from/to Macau is not dependent on Macau's side.
"Air carriers' capacity hasn't returned to even 50 percent of pre-COVID levels – meaning the resumption of some flight routes is impossible", he said. Macau wants to restore all flight routes operated before COVID, maintaining daily flights or three flights a week, but the city's leader opines that it will take more time to respond to emerging demand.
The new president of Macau's Civil Aviation Authority said early this month that only 30 percent of pre-pandemic flight connections to the SAR have been restored so far, and that the industry was operating at 50 percent of its capacity, while no new route applications have been received.
In a plenary session on Friday, Ho also mentioned that Macau has already started promotional campaign in Southeast Asian countries, especially countries with direct flights. Besides, the tourism office expanded the transport subsidy, dubbed "Macau Treat", to all international visitors coming to Macau from Hong Kong and staying at least two nights – offering a free return ticket to the neighboring SAR on either the ferry or shuttle bus. "We hope the strategy can help Macau to entice more international tourists, as we know Macau has only flight connections to southeast Asian countries", Ho said.
Asked by lawmakers about employment issues, Ho mentioned that Macau has more than 40,000 hotel rooms and nearly 10 percent, 4,000 rooms, are out of use because of manpower shortages.
The Macau Economic Association also released latest report about Macau's economic climate index, seeing basic indicators of Macau's economy have seen continuously improving,
The association says that the increase in visitors has not only driven the hotel occupancy rate in February to more than 76 percent; the average daily GGR in Macau in March has also upped to around MOP410 million ($50.7 million), setting a new high since the outbreak of COVID.