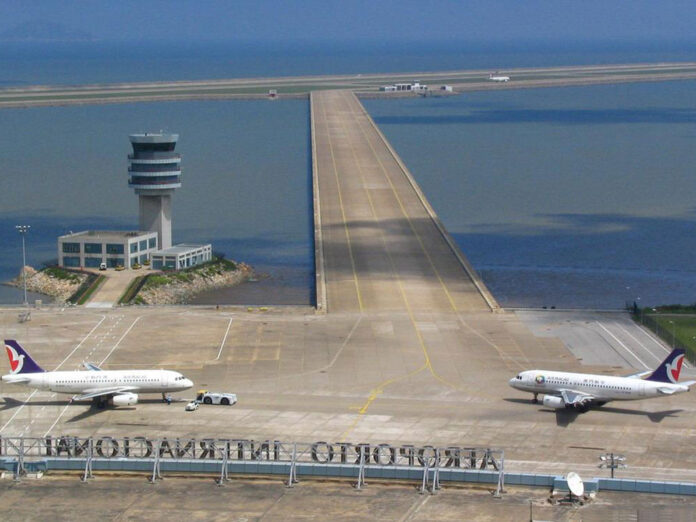 The new president of Macau's Civil Aviation Authority says that only 30 percent of pre-pandemic flight connections to the SAR have been restored so far, and that the industry is operating at 50 percent of its capacity, while no new route applications have been received.
Pun Wa Kin notes that the aviation authority is aiming to restore pre-pandemic flight volumes as soon as possible, but that the prolonged suspension of systems and structures that support airlines, due to COVID, has hampered the return to normal.
The aviation authority president says "it will take some time until the aviation industry can recover completely," noting that while there are an increasing number of flights, there have not been applications for new routes.
"All the new flights currently being added are related to routes previously approved or operating and that had been temporarily suspended", notes Pun.
The majority of carriers operating out of Macau resumed operations in February, with the airport authority noting that "in the post-epidemic period, airlines are actively seeking opportunities to diversify their air services and packages".
Macau has announced multiple times its needs to procure more international travelers – not only for its tourism offerings, but also as part of its mandate for casino operators under their new licenses.
CAM estimates that Macau's airport will recover to 60 to 65 percent of passenger traffic and flight movements this year, mentioning that in 2022 the local airport reported just 0.59 million passengers, down 47.8 percent annually, with the airport management company recording a loss of MOP567 million ($70.1 million).