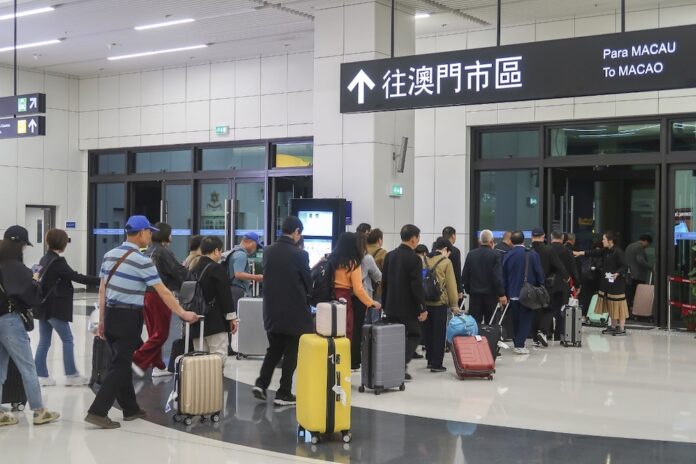 Tourism to Macau continued to see upticks during holiday periods, with the most recent Easter weekend period seeing over 93,000 tourists come to the SAR on Saturday. Authorities are now planning to continue the rise in visitation from Hong Kong via a new version of its transport subsidy.
The expansion of the transport subsidy, dubbed "Macau Treat", will now encompass all international visitors coming to Macau from Hong Kong and staying at least two nights – offering a free return ticket to the neighboring SAR on either the ferry or shuttle bus.
The subsidy is set to run from April 10th to June 30th.
The goal is to 'attract overnight visitors from a wider variety of source markets and energize travelers' interest in Macau for tourism and economic revival'.
Under the previous plan, running from January 13th to March 31st, some 145,000 tickets were given out – over 100,000 of which were for the ferry.
Hong Kong residents will still be eligible for the second round of the subsidy, which also includes Taiwanese visitors.
Macau's tourism authorities indicate that some 4.96 million tourists visited Macau during the first quarter, of which 1.51 million were from Hong Kong – a near 10-fold rise yearly.
Macau's top official, in a recent meeting with the head of the Chinese Manufacturers' Association of Hong Kong, also pushed for more Macau-Hong Kong cooperation, especially in MICE – drawing in more outside tourists.