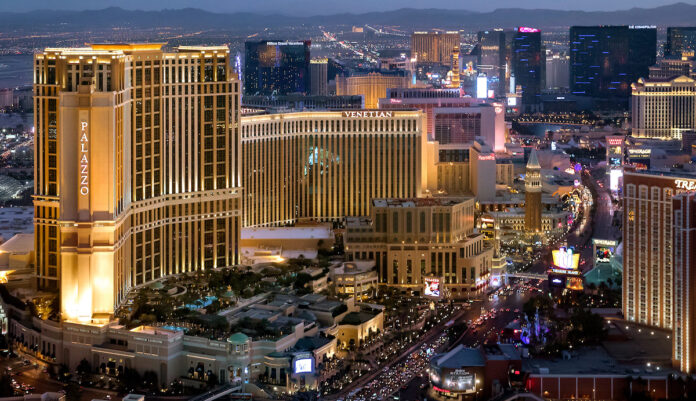 Las Vegas Sands has seen its credit rating cut to one notch below investment grade, with the outlook remaining negative, due to the slower-than-forecast recovery from Covid.
S&P Global Ratings took down the rating to BB+ from BBB-
"We revised our base-case forecast for Macau because we believe that the resumption of travel between Macau and Mainland China in 2022 will be slower than we initially anticipated amid rising Omicron cases and tightening junket activity," the ratings agency said. "We believe the mass gaming segment will recover over the long term given China's growing middle class's high propensity to game, improving infrastructure between Mainland China and Macau, and expanding hotel supply. However, the predictability of the recovery timeline is less certain because it's difficult to assess if China will maintain its policies for zero tolerance of COVID-19 throughout the pandemic's third year."
S&P is expecting gross gaming levels this year of only around 30 to 40 percent of those seen in 2019, compared with its prior forecasts for a rebound to 60 to 70 percent.
Activity over the Chinese New Year was stronger than many analysts had predicted and that trend has continued in the following week. However, stringent testing measures are still in place for Mainland travelers, who are required to have a negative Covid test 48 hours prior to departure.
Sporadic outbreaks of Covid on the Mainland are also causing localized restrictions, while a reopening in Hong Kong has been pushed back indefinitely as the city grapples with its worst outbreak of Covid so far.
However, S&P notes that the sale of its Las Vegas properties to Apollo Global and Vici Properties for $6.2 billion will help the company's situation. Sands announced it was pulling out of Las Vegas in March last year to focus on Asia.
While analysts see its long-term prospects in Asia as bright, recovery in the region as a whole has lagged that of the U.S., which posted record gaming revenue for 2021.
U.S. commercial gaming revenue hit $52.99 billion in 2021, as higher consumer spending offset lower visitation.
Total revenue was 21 percent higher than the prior record set in 2019 and was almost 77 percent higher than in 2020, when Covid forced shutdowns, according to figures from the American Gaming Association.