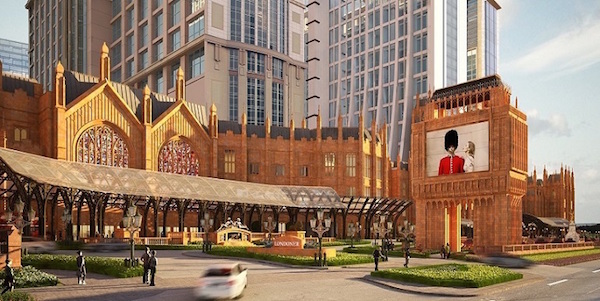 Las Vegas Sands and Sands China are the top 2Q22 picks for Bernstein, which reiterated its earlier forecast for the Macau operator to post $4.1 billion in EBITDA by 2025.
Sands China will post EBITDA of $3.4 billion next year, topping 2019's $3.3 billion, as long as travel resumes and there is no recession in China.
"With strong cash flow and limited CAPEX commitment over the next few years we expect Sands China to de-lever and return to paying dividends by 2024," it said in a note.
It bases its optimism on Sands's leading position in Macau, with a 30 percent market share. It said it is well-positioned to outperform in the premium mass segment due to new products coming online and will do well in the high-margin mass and retail segments.
In Singapore, Las Vegas Sands' Marina Bay Sands property should return to pre-Covid levels over the next two years as the nation opens up and learns to live with Covid.
MBS generated $1.7 billion in EBITDA in 2019, with a 54 percent margin, making it the most profitable casino in the world in that year.
Bernstein forecasts EBITDA will hit $1.9 billion by 2025 and will see a significant jump once its S$4.5 billion second-phase expansion comes online after this date.
It expects a low single-digit return on investment on the planned expansion.
Bernstein said it has an outperform rating on both Sands China and Las Vegas Sands.
For 2021, Sands China generated EBITDA of $338 million.