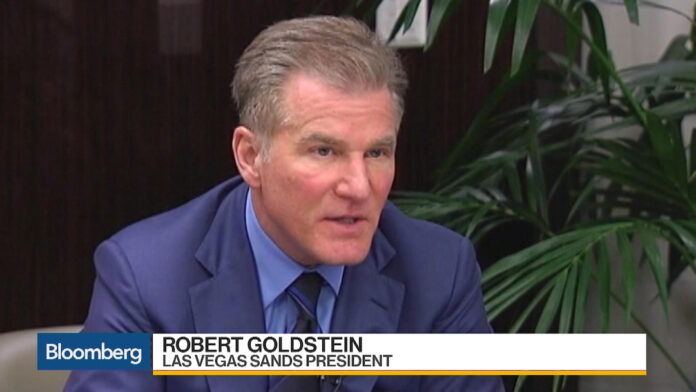 Despite ongoing pandemic-related travel restrictions, Sands China generated positive EBITDA in 2021 reaching US$338 million compared to an EBITDA loss of $431 million in the prior-year period.
The positive results come from a 70.4 percent increase in net revenues in the year, reaching US$2.9 billion, whilst net loss narrowed from US$1.5 billion in 2020 to $1.05 billion in 2021 on a US GAAP basis.
During an earnings call summary, Robert G. Goldstein, chairman and chief executive officer of LVS noted that travel restrictions have continued to affect visitation and financial results in both Macau and Singapore in the fourth quarter of 2021, but remains confident in the eventual recovery of both markets.
"We are fortunate that our financial strength supports our investment and capital expenditure programs in both Macau and Singapore, as well as our pursuit of growth opportunities in new markets."
Goldstein noted that the company has begun a $1 billion "renovation project" of hotel accommodation at Marina Bay Sands, which he said will bring "luxurious suite products" to the property and enhance its appeal to the premium mass. The expansion work is set to be completed by 2026.
In Macau, Goldstein noted that The Londoner Macao is now 'very near completion', with the expectation that Four Seasons Macau and The Londoner Macao will provide material growth opportunities in both the premium and mass customer segments.
The chief executive also noted that customer demand and spending in Macau has proven to be resilient at the premium mass level from both a gaming and retail perspective.
"We remain confident we will return to strong positive cash-flow in both Macau and Singapore in the future as restrictions are eased and travel and tourism recover."
Parent company Las Vegas Sands Corp. on the other hand posted a full-year net loss of $961 million, narrowed from a net loss of $1.7 billion in 2020.
Its fourth-quarter net revenue was $1.01 billion, a decrease of 0.7 percent from the prior-year quarter. Net loss in the fourth quarter was $315 million, compared to a net loss of $303 million in 2020. Consolidated adjusted property EBITDA was $251 million, compared to $191 million in the prior-year quarter.