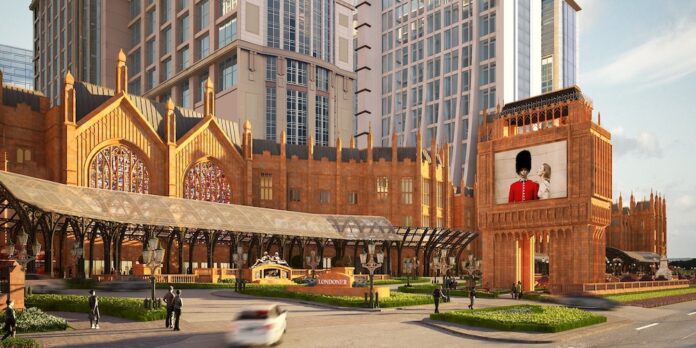 Sands China is well placed to benefit from the recovery and growth of Macau's mass market and is forecast to post EBITDA of more than $4.1 billion by 2025, higher than pre-pandemic levels, Bernstein said.
Bernstein has an outperform rating on the stock, which is its top pick in Macau, and has raised its price target to HK$30.50 from HK$27.50. It also rates parent company Las Vegas Sands as outperform with a $56 price target, up from $53.
The firm expects Sands' EBITDA to be better than the $3.3 billion it posted in 2019 by next year, as travel restrictions are eased.
The timing of travel reopening into Macau is still unclear with the region pursuing a zero-Covid strategy that has led to a series of disruptions to visitation and false starts on potential border reopening with Hong Kong.
However, Bernstein forecasts that several steps will be taken for travel reopening during spring and summer, this year, with a solid recovery in the mass market in the second half.
"We expect full greater China travel between HK/Macau/Chin and potentially Taiwan to be fully in place by year end and 2023 to show strong visitation and mass and non-gaming revenue strength."
Sands China, which has the largest hotel count in Macau, is seen as the best-placed to benefit from the mass-centric growth. It had a 30 percent share of the mass market prior to the pandemic.
Its redevelopment of Cotai Central into The Londoner, which opened in February last year, combined with expansion at the Four Seasons is also expected to contribute to its performance.
Bernstein is also upbeat about Marina Bay Sands in Singapore, which is owned by Sands China parent, Las Vegas Sands.
Marina Bay Sands was the world's most profitable property in terms of EBITDA prior to the pandemic and "can revert to these levels as Singapore travel resumes," the firm said.
"We expect MBS to maintain its lucrative positioning in the future, especially long-term on the back of its large-scale renovation and expansion," it said.
MBS' GGR is seen recovering to 2019 levels by 2024, while EBITDA is seen at more than $1.74 billion by that year, rising to $1.9 billion in 2025.
Las Vegas Sands is investing $1 billion for a complete revamp of MBS in addition to a $4.3 billion investment in Phase 2 expansion. Once it has been completed, likely by 2025, the return of investment is seen in the low double digits.