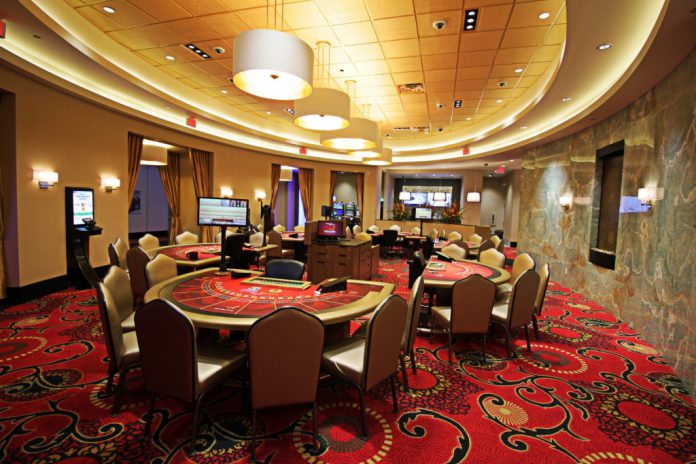 Despite the low level of visitation to Macau over Golden Week, channel checks suggest some high end players made it to the city, Bernstein Research notes.
For the period from Oct. 1 to Oct. 10 gross gambling revenue came in at MOP1.25 billion ($156 million), with an average daily rate of MOP125 million, the firm said. That's down 85 percent from the same period in 2019 and 36 percent lower than September.
However, visitation to Macau over the Golden Week holiday was "miniscule" averaging only 1,200 arrivals per day, or 1 percent of the pre-pandemic level.
"The data indicates that a number of high end customers were able to get to Macau for the holiday, with an average spend per visitor over $13,000, above the normal average spend for premium mass players," it said.
VIP average daily volumes were down 35 percent month-on-month with higher than average hold. Daily mass GGR was off about 35 to 38 percent from September.
Macau's gaming industry ground to a halt from mid-September after the discovery of another imported Covid case, who passed the virus onto quarantine workers in the hotel in which he was staying.
The findings triggered another round of mass testing of Macau residents, stringent border testing requirements and the reimposition of quarantine for anyone entering Zhuhai from Macau, which Bernstein says is a defacto border closure.
No further cases were discovered after a third round of mass testing, however, border restrictions remain in place, most non-gaming entertainment has been closed and much of the territory remains under either red or yellow zone status.
Bernstein estimates that October GGR will be down 80 percent from October, with revenue to begin to improve late in the months, or early November.
It's still unclear as to how long Zhuhai will maintain its quarantine mandate for Macau. If it stays strictly by the 14 days of zero cases policy, the border will remain closed until October 23rd.