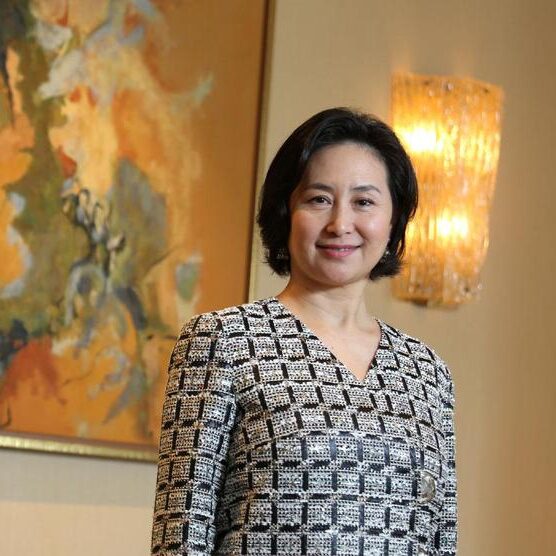 MGM China's Co-Chairperson Pansy Ho says she believes that Macau's economy has already recovered to between 60 and 70 percent of pre-pandemic levels but notes that the SAR has to bank heavily on non-gaming attractions and bringing in more foreign visitors to achieve its goals.
The statement, made to media at China's main annual political event, the 'two sessions', comes after Macau boasted strong gross gaming revenue returns in both January and February, accumulating MOP21.9 billion ($2.71 billion) in gaming revenue during the period – up 55.3 percent annually.
Experts have also told AGB that if the current trend continues, the city could reach up to 70 percent of pre-pandemic GGR this year.
The company head noted that gaming operators will have to continue to provide large-scale investments, as part of their pledge to develop Macau under their new gaming concessions – which came into effect January 1st.
"In the next 10 years, we have to continue to provide large investments in the development of non-gaming elements, integrated into the overall economic diversification," she stated.
MGM China has pledged some MOP15 billion ($1.86 billion) on non-gaming investments under its new contract.
Ho notes that overall, the SAR needs to develop its non-gaming international tourism destination image by providing more attractions, encompassing "expositions and conventions, cultural and artistic activities, sporting events, shows and other attractions".
But headwinds still exist, she told media while in Beijing, noting that: "next we have to accelerate the recovery process. This will be a challenge, given that, after the pandemic, the tourists from mainland China or business tourism now have many travel options."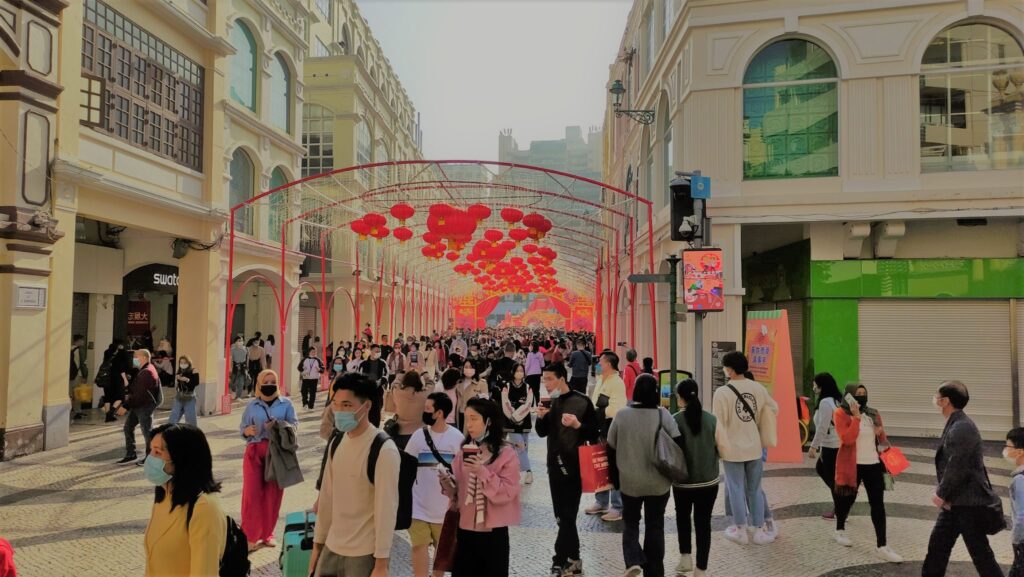 Macau already welcomed 1.39 million tourists in January, up 101 percent yearly and 259 percent monthly as it finally relaxed its border restrictions.
Government expectations are now to return to Macau's heyday of 40 million annual tourists, a figure experts deem insurmountable at least for a few years.
But the focus is now on younger visitors, not the older demographic of tourists more likely to visit Macau's casinos. And the evisceration of Macau's junket sector, coupled with difficulties for known Chinese punters to get visas from mainland Chinese authorities has led experts such as 2NT8 Limited's Managing Director Alidad Tash to note that GGR recovery to pre-pandemic levels could only be achieved as far off as 2030, despite EBITDA levels recovering in a shorter term.
Regional synergies
To attempt to achieve the goals expected by the Macau government of gaming operators, including the SAR's diversification, authorities and companies continue to look at the Greater Bay Area (GBA) development plan – encompassing nine southern mainland Chinese cities, Hong Kong and Macau.
"The Greater Bay Area represents now already one-third of the GDP of China, and it is also basically attracting a lot of foreign direct investments. So, we actually can see a lot of cross-germination of new industry sectors," notes Ho.
While this may lead to synergies for business, it's unclear how it will directly impact Macau's bottom line in any measurable way, and when.
The current focus, at least for Macau, appears to be on tourism, under the coined "tourism-plus" idea – initially leveraging mainland Chinese visitors to visit multiple cities in the GBA.
"From my part, of course my concern is still on growing out the tourism-plus platform. When we talk about the tourism-plus platform, you cannot do it just by yourself, you cannot develop a holistic and comprehensive catchment if you are just developing out one single market," Ho told mainland broadcaster CGTN.
But Ho says that this platform could also apply to international visitors, albeit taking a taciturn view, noting "We also have the notion that, if we are successful, imagine in the future we will be able to welcome international visitors to come and not to just stay a few days in one particular city, but rather to plan a very meaningful and also maybe rewarding kind of experience in the whole of the Greater Bay Area."
Macau's operators have pledged to bring more international tourists to the SAR, even being offered tax breaks for establishing foreigner-only gaming zones inside casinos – which many have already set up.
But it's still unclear how many foreigners will actually be attracted to come, and how sustainable such visitation may be, given Macau's historical reliance on the mainland Chinese market, and less-so on Hong Kong visitors.
One focus has been on Southeast Asian visitors, with Macau's tourism bureau and flight operators targeting countries such as South Korea, the Philippines, Vietnam, Japan, Malaysia and Thailand – most of which already have their own gaming options.
Whether the proposed new non-gaming attractions will bring in both Macau's previous mainstay Chinese visitation and new foreign tourists – and how many of them will actually head to the gaming floor, is the multi-billion dollar question.