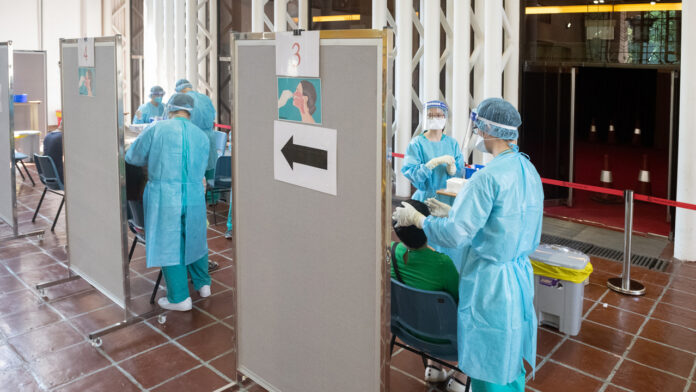 The number of new Covid cases in Macau had risen to 1,303 as of midnight Thursday, although the pace of increase slowed to just 88 new cases, compared with 128 the day before.
The Novel Coronavirus Response and Coordination Centre said that there were 31 cases in the Red Code zones and medical observation hotels; 13 cases of close contacts, 33 cases in the Citywide NAT and Key Groups NAT, and 11 cases among other population groups, which were detected within the community.
The government has ordered the closure of all dine-in restaurants, bars, clubs and other leisure facilities. The city's casinos remain open but are only staffed at 10 percent of full capacity. Other employees have been requested to take leave, some at half pay.
On Friday, the government also announced it was reducing the frequency of daily buses by 30 percent with the maximum capacity set at 60 percent.