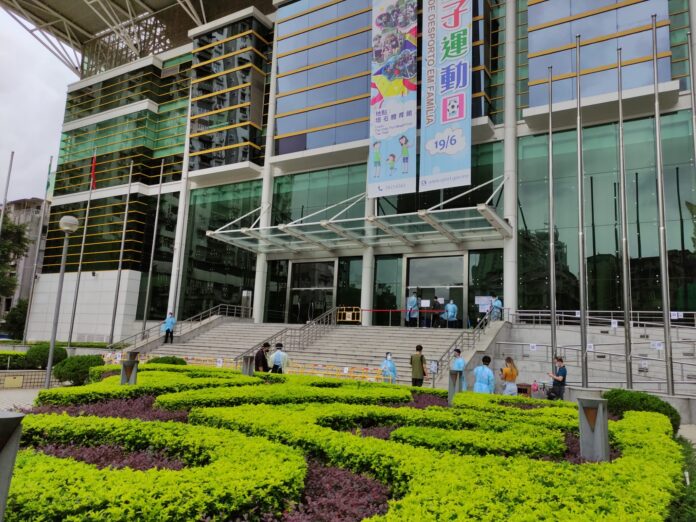 Macau authorities have reiterated that they have no plans to impose a Mainland-style full city lockdown even though the number of new cases rose by a further 128 as of Wednesday.
The Head of Police Liaison and Public Affairs Division of the Unitary Police Service, Cheong Kin Ian, was speaking at a daily press conference in which he sought to dispel rumors swirling on social media that stricter measures are to be imposed.
He warned that spreading rumors that may cause public panic may be a criminal offense.
The Special Administrative Region has now recorded a total of 1,215 cases in its worst outbreak since the beginning of the pandemic. The new infections included 41 cases in the Red Code zones and medical observation hotels, which were detected under management and control; 36 cases of close contacts, 38 cases in mass testing and 13 cases among other population groups, which were detected within the community.
However, Novel Coronavirus Response and Coordination Centre Coordinator Dr. Leong Iek Hou was cited by local media as saying that the fourth and fifth rounds of mass testing had revealed fewer cases in the community.
The extent of community spread is a key indicator for the government in its pursuit of a zero-Covid strategy.
All leisure facilities, hair salons, dine-in restaurants, bars, clubs and public parks have been closed down, effectively bringing the city to a standstill.
All casinos, apart from that at SJM Holdings' Grand Lisboa, remain open but are operating with only 10 percent of their usual staffing levels.
The Grand Lisboa has been locked down following the discovery of 13 cases amongst staff.
The operator has said that "proper care has been extended to all affected employees, guests and tenants, which includes accommodation and three daily meals. Meanwhile, Grand Lisboa also arranges orderly delivery of essentials to those affected as sent by families and friends in accordance with government precautionary guidelines."
Macau recorded its lowest level of gross gambling revenue in 21 months in June and analysts are expecting a similar performance for July as the outbreak has reduced revenue practically to zero.
Two Major Macau Hotels designated quarantine zones
Two major Macau hotels have been designated for quarantine use. The Macau Government Tourism Office advised that the Grand Lisboa Palace and the Grand Hyatt Macau at the City of Dreams Resort will be available for quarantine housing.
More than 470 rooms will be used at the Grand Lisboa Palace, while 300 rooms will be available for quarantine in the B1 tower at the Grand Hyatt Macau.