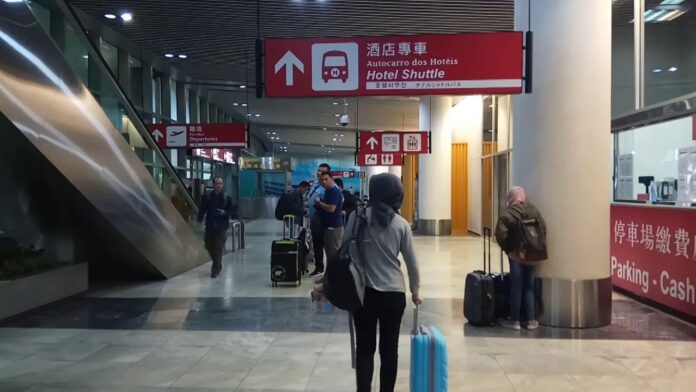 Macau's economy is expected to expand by 19 percent in 2022 as inbound tourism from China picks up in the second half, according to a note from Fitch Ratings.
The firm said it was basing its estimate on gaming revenue reaching about 44 percent of its pre-pandemic levels.
Fitch is maintaining its AA rating for the Special Administrative Region and said the outlook is stable.
"Fitch believes Macau's key credit buffers will remain large even if the recovery in gaming tourism is more protracted than we anticipate," it said, adding that the ratings are constrained by the city's lack of economic diversification and high tourism dependence on China. 
This makes it susceptible to policy shifts that may affect China's treatment of gaming tourism, it said.
In March, gross gaming revenue in Macau fell to its lowest level since the border reopened with China in 2020, as a major outbreak of Covid in the Mainland affected travel. China is still struggling to gain control of its outbreak, with the whole of Shanghai currently locked down, leading to provisions of weak revenue in April and May. 
Fitch said this point to a "more volatile near-term visitation recovery trajectory."
Still, it said economic growth is likely to accelerate to 24 percent in 2023 as visitation normalizes. It said Macau remains well-placed to benefit from pent-up demand from short-haul Mainland Chinese tourists.
Fitch said Macau had been slow to reduce its reliance on gaming and steps that are being taken, such as the development of the Hengqin cooperation zone, are unlikely to be enough to reduce its dependence on the gaming sector in the near-term.
Fitch forecasts Macau's budget deficit will decline to 7.8 percent of GDP in 2022 from 14.1 percent in 2021, due to a partial gaming revenue recovery. The approved 2022 budget will allow the authorities to draw down up to MOP30.3 billion from the fiscal reserve, or 4.7 percent of its end-2021 level, for social welfare, public investment and the economic recovery.
"We project the deficit will further narrow to 0.5 percent in 2023 as the gaming recovery advances, and in light of Macao's long record of fiscal prudence.