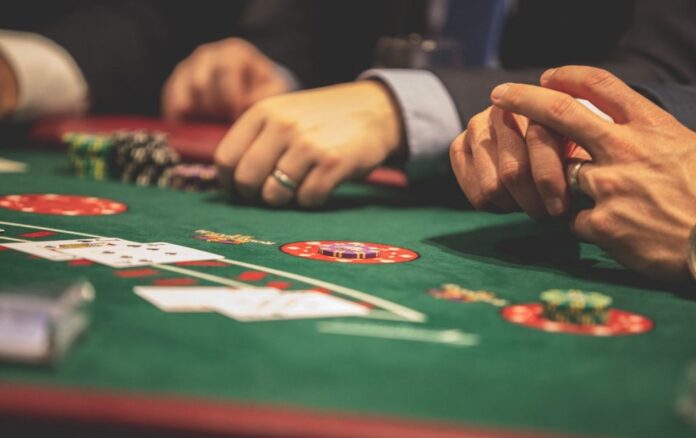 Macau's February gross gambling revenue is likely to be up 29 percent from January, according to Bernstein Research, which says the forecast is slightly higher than its prior estimates after a positive Chinese New Year.
That figure will still be down 68 percent from 2019 levels and is contingent on the travel situation with China remaining stable.
The firm said that according to its channel checks, average daily revenue from Feb. 1-6 was MOP333 million compared with MOP205 million in January. It was also 60 percent higher than the holiday period last year.
Analysts from J.P Morgan recorded similar daily figures, and said that despite it being well below May 2021's Golden Week, it is still a "very respectable" number given "no more junket business" and a very restrictive border policy.
Bernstein said that mass GGR was supported by better-than-expected visitation and premium play, while VIP was helped by above normal hold.
The number of visitors during the period was up 20 percent, which was still 90 percent lower than the pre-Covid peak. The average daily number of visitors also missed government targets of 20,000.
Month-to-date GGR is MOP2 billion ($249 million), with daily mass GGR up between 50 and 55 percent from January. VIP average daily rolling month to date is up 75 percent, however, the firm notes that the sector was down more than 50 percent in January and 45 percent in December.
J.P. Morgan said mass GGR was likely over MOP300 million per day, representing around 60 percent recovery compared to MOP500 million per day during 2019 CNY.
"In fact, the trend was a tad better than domestic tourism spending, which recovered to 56% of 2019 CNY as per the Ministry of Culture & Tourism. Again, this was despite the (very) restrictive cross-border travel policy for Macau, indicating solid pent-up demand for mass gaming, in our view."
The analysts also noted that the average spend per visitor has gone up 5 to 6 times compared to 2019, which is likely due to lack of package/ group travelers, a longer length of stay per visit given amble availability of rooms, and cheap rates during the holiday, and stronger recovery at the premium mass segment.
Travel restrictions with neighboring Zhuhai have eased slightly after the January Covid outbreaks, with visitors now required to present a negative Covid test within 48 hours of departure instead of 24 hours. Before the new China clusters, the test could be taken within seven days.
Bernstein notes that plans for Hong Kong and China to reopen borders, which would be closely followed by Macau, have likely been pushed back to "mid-to-late Spring." Hong Kong Covid cases have continued to surge, reaching more than 600 cases on Monday.