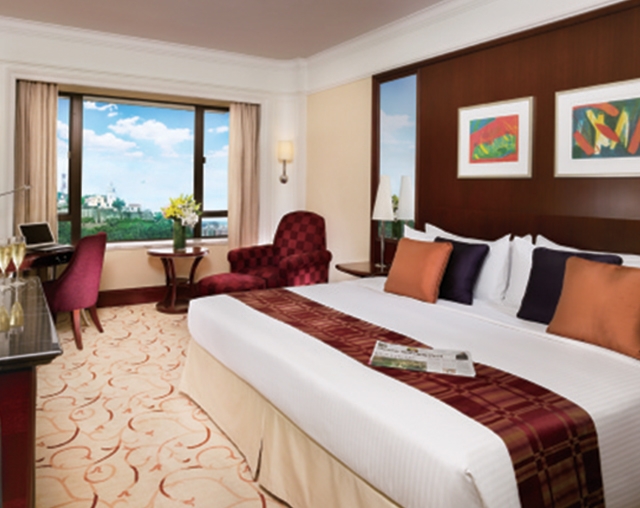 Macau visitor arrivals rose 23.6 percent during the Chinese New Year period compared with 2021, although they were short of government targets and hotel room rates were also below normal levels.
According to provisional Macau Government Tourism Office figures, Macau welcomed 95,656 visitors over the holiday period, an increase of 23.6 percent from the same time last year. Average daily visitors were 15,949, up 23.2 percent but below the 20,000 level the government had been expecting.
There are also question marks over total spending levels.
Macau News Agency cited Macau Hotel Association vice chairman Rutger Verschuren as saying that room rates have remained at levels similar to those in mid-January, rather than the higher levels that would normally be expected during the holidays.
"Usually, the CNY is the time when we can have a good business room rate, but this year we were just using the room rates we had in mid-January, low weekday room rates," he said. "There's not enough demand to crank up the room rates to even the weekend rates. Most hotels have extremely low prices in the market just to attract visitors to stay."
He told the news agency that the focus had switched to volume to see if these visitors were spending more in other areas.
According to government figures, the average room rate of three- to five- star hotels in 2021 was around MOP 834.5, down by 9.0 percent.
Ongoing restrictions to control Covid in China are thought to have dampened demand.
Last week, the government reported that total visitors for 2021 had rebounded by 30.7 percent in 2021 from the year earlier, while overnight-stay visitor arrivals and the average length of stay of visitors both increased.
However, at 7.7 million, the number of tourists is still far short of the 40 million prior to the pandemic.
Total visitor expenditure (including gaming expenditure) between January and September 2021 amounted to 94.09 billion patacas, marking a period-on-period increase of 132.5 percent.
In related news, China recorded 251 million domestic trips during the seven-day Lunar New Year holiday, starting from January 31, according to the Ministry of Culture and Tourism.
The number is down 2 percent from 2021. Domestic tourism revenue reached RMB289.2 billion (US$45.4 billion) during the week.