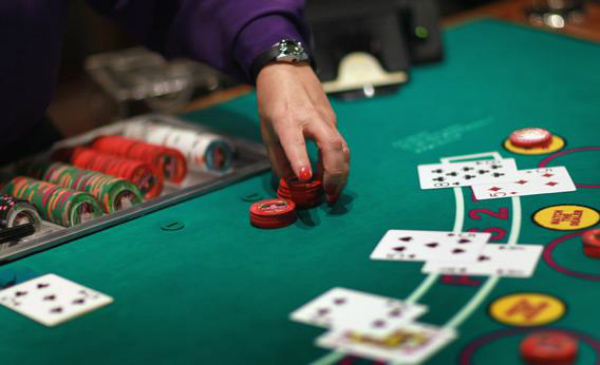 Macau's gross gambling revenue in the first week of December was up 14 percent from the prior week and visitation into the city is holding up well, although the discovery of a Covid case in Guangdong province is something to watch, Bernstein Research said in a note.
Month-to-date GGR was MOP1.3 billion ($162 million), with an average daily rate of MOP260 million. That's down 65 percent from the same period in 2019, but is up 16 percent compared to November.
Bernstein also said that VIP hold was back at normal levels of about 3 percent after November's abnormally low levels. VIP average daily rolling volume was down mid to high teens percentages, while mass GGR was up about 20 percent from November, it said.
"The Suncity case has evolved quickly over the last week, with all its VIP rooms closing," the note said. "Local sources indicate that the gaming regulator had instructed junkets to stop offering credit to customers (and only allow cash play) and Wynn and others are shuttering junkets," it said.
Bernstein said visitation in the period under review was averaging about 58,000, which was higher than May, the best month so far this year, at 57,000. The Macau Government Tourism Office is continuing its marketing efforts on the Mainland and has launched a road show in Chongqing, with plans for further events in other provinces, to drive visitation.
The worst of China's current Covid outbreak is in Inner Mongolia, which is seeing about 350 cases a day in the past week. Although more concerning is a case that was discovered in Guangzhou, in Guangdong province.
Any outbreak from the latter province, which is Macau's largest feeder market, would severely impact Macau's visitation in the near term.
The firm is forecasting GGR for the month as a whole to be down 68 percent compared with pre-pandemic levels, but up 9 percent month on month. Mass will improve but VIP will continue to experience headwinds, it said.
"Recovery will be driven by mass and premium mass (along with non-gaming) and in the long run should offset the negative profitability impact from junket retrenchment."