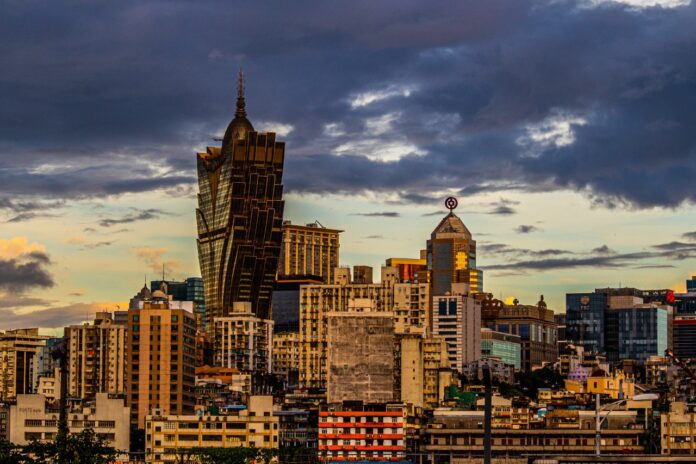 The Macau government is expecting gaming revenues in 2023 to reach MOP130 billion ($16.13 billion). Authorities say they anticipate a pick-up in visitation due to the launch (on November 1st) of e-visas and tour group visas.
However, the group does note that next year 'the macroeconomic environment will be uncertain', largely placing the onus of the city's economic development on the city's concessionaires.
The SAR's gross gaming revenue during the first 10 months of the year amounted to just MOP35.71 billion ($4.43 billion), while full-year (2021) gaming revenue reached just MOP86.86 billion ($10.78 billion) in 2021.

The Chief Executive's office notes that under the new legal gaming regime 'the new gaming concessionaires will next year promote the development of non-gaming elements, according to their obligations under the public tender, creating new opportunities for the development of integrated tourism'.
The conditions of the new gaming tender for Macau's current six concessionaires (and sub-concessionaires) require them to make substantial capital commitments as well as attract non-mainland Chinese visitors to their properties, with detailed execution plans required to be submitted to authorities. The feasibility of such attraction, and consequences for non-compliance, have been questioned by experts of the SAR's gaming law.
The Macau authorities have also noted that they are expecting to collect some MOP45.5 billion ($5.58 billion) in direct tax on gaming during 2023, by-far the government's highest expected income by sector. This is based on a tax of relatively 40 percent on gross gaming revenues from the operators.
The Macau government is also planning to suspend the tourism tax for 2023, related to the city's food and beverage establishments (including those located in integrated resorts), as well as suspending a series of other taxes on the population.
The government is expecting an overall revenue increase or 5 percent when compared to 2022, and plans to pull some $4.42 billion from its fiscal reserves to cover the budget shortfall for the year.