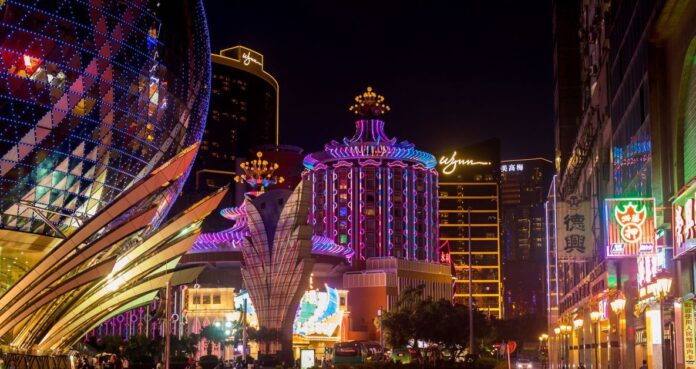 The Macau Government Information Bureau confirmed receipt of seven bids for the new gaming concessions to be issued for a tenure of ten years, beginning from fiscal 2023 till fiscal 2032, to be opened at 10:00 am local time on September 16, 2022 – Friday.
"The committee for the gaming concessions public tender, the body overseeing the process, has confirmed that a total of seven companies submitted their respective bids by 5.45pm" Wednesday, as specified in Executive Order 136/2022, an official press release read.
In chronological order, the companies submitting their bid: Wynn Resorts (Macau) Limited; Venetian Macau Limited; Melco Resorts (Macau) Limited; SJM Resorts, Limited; MGM Grand Paradise Limited; Galaxy Casino Company Limited; and GMM Limited.
The best-packaged bid was arguably that of MGM.
"The committee for the gaming concessions public tender will open the bids at 10am on Friday 16 September, on the 21st floor of China Plaza. Committee members, officials of the Public Prosecutions Office, and representatives of the companies submitting a bid, will attend the opening of the proposals," the release clarified.
An announcement of the winning concessionaires to operate for the next ten years term is likely to be made by December 2022.
Seventh
The Macau government at one point stated it expected a high number of international gaming operators to bid for a cap of six concessions.
Further to the six incumbent operators, only Genting submitted a bid for a Macau gaming concession under Lim Kok Thay, Chairman of Malaysian Genting Group. 
This is the second time the Genting Group vies to operate in Macau, having been found unsuitable upon the liberalization of Macau's gaming industry in the early 2000s.
Incumbents
A release issued by Sands China explaining the intent of bidding read: "The tender submission highlights both the unprecedented level of investment Sands China has made in Macao, specifically in non-gaming tourism amenities and attractions, as well as detailing the organization's plans for continuing to help broaden Macao's appeal as an international tourist destination."
SJM Holdings Ltd release quoted Daisy Ho, Chairman: "We are delighted to participate in the tender. We are optimistic about Macau's future, and we eagerly look forward to continuing to work closely with the Macau government in contributing to the prosperous and sustainable development of Macau."
Lawrence Ho, Chairman and CEO, who was present at the bid submission, was quoted in Melco Resorts (Macau) Ltd press release: "I would like to thank the Macau government for this opportunity. Our proposal reinforces our commitment to Macau and the further diversification of its economy. We look forward to playing a leadership role in partnering with the Macau government to execute on the government's vision."