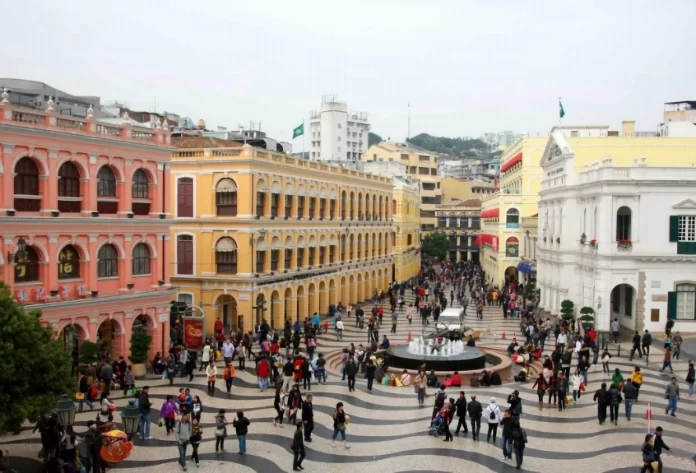 Starting Tuesday, mainland Chinese residents wishing to travel to Macau can use an online visa system, greatly streamlining the process of access. The move has been praised by Macau authorities as 'contributing to the development of the tourism sector and the recovery of the economy'.
During the pandemic, mainland Chinese visitors had previously been required to undergo extensive in-person applications, oftentimes limited to health, business or essential travel. It paves the way for the return of mainland travel groups and an uptick in overall visitation, following underwhelming numbers in the wake of numerous lockdowns in the city.
The most recent outbreak, first acknowledged on October 26th, could put a damper on initial visitation, with JP Morgan analyst DS Kim, in a note published by GGRASIA, noting that "overall travel sentiment" is still "downbeat" and there is "no illusion that Macau GGR will suddenly snap-back on the e-visa resumption".
The new e-visa possibility comes after a September meeting held between Macau and central government authorities in order to 'negotiate the details' for the 'support aimed at accelerating the touristic recovery of Macau'.
The SAR is undergoing a 28-hour mass testing of the population, commencing 7 am on Tuesday, following nearly a dozen cases detected in the community, including one croupier of MGM Cotai. The entire complex has been shuttered following the announcement, with nearly 1,600 staff and clients under observation and testing.
The new electronic visas will be available to all Chinese residents, excepting those from regions deemed high-risk, however local authorities are predicting most interest from the neighbouring Guangdong province, in particular tour groups. The province is known as being Macau's main source of mainland tourists, and subsequently, revenue.
Macau's tourism authorities have stated that the recent COVID cases should not affect plans for the resumption of organized tours to the SAR from mainland China, the only region from which visitors are not required to undergo a seven-day hotel quarantine on arrival.
The new e-visa applications are focused on the provinces of Guangdong, Fujian, Zhejiang and Jiangsu, as well as the city of Shanghai.
DS Kim, of JP Morgan Securities, predicts that this 'significant step towards Macau's normalisation' could lead to a 'meaningful recovery from December' possibly allowing positive EBITDA from the industry of 'about 35 percent of pre-Covid mass gross gaming revenue', notes GGRAsia.