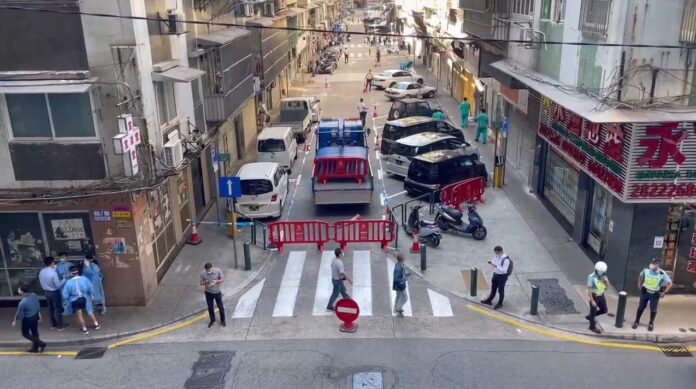 Following the confirmation of a local case of Covid, initially reported by the Zhuhai health authorities, Macau has closed off a neighborhood in the north end of the city and prepares to mass test residents.
The Novel Coronavirus Response and Coordination Centre received a report from Zhuhai health authorities on Tuesday that a tube of 10-in-1 mixed sample, involving eight people in Macao, has tested positive.
The Response and Coordination Centre activated the emergency response mechanism and arranged for the concerned to undergo individual testing.
Among them, a 66-year-old female Macao resident was found positive for COVID-19. The neighborhood where she lives – Bairro da Concórdia – has been classified as a red-coded zone and locked down.
A nucleic acid testing drive was launched within the area where the positive case frequents, so to identify any potentially infected persons who may be lurking in the local community.
Failure to declare the correct and up-to-date address in the Macao Health Code may result in the declarant being classified as an individual in the lockdown or precautionary zone and thus assigned a health code locked in red or yellow color.