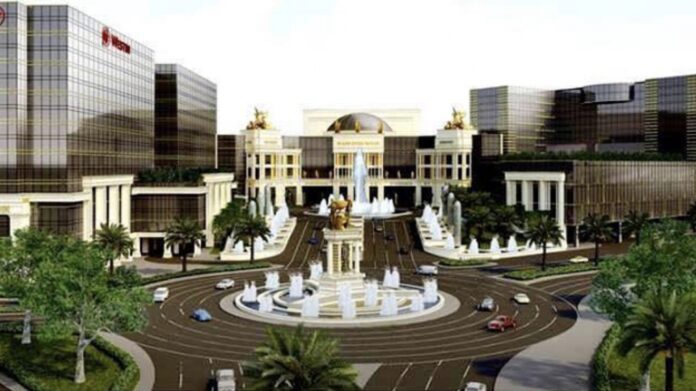 Suncity Group Holdings said 2021 was a "dark year" in the country's history, but it continues to see opportunities in Asia and views its investment in the Philippines as being a bright spot. 
The Hong Kong-listed group posted a loss of HK$258.2 million for the year, compared with a profit of $884.7 million in 2020 and said that Covid continues to hit all areas of its business. More recently, Russia's invasion of Ukraine and the ensuing sanctions will affect the group's Tigre de Cristal resort in Vladivostok, although management said as yet, the impact is unknown.
As a result of the ongoing travel disruptions due to Covid, Suncity said it's in survival mode, cutting all but essential costs and shedding non-core businesses, such as a property business in Mainland China and the group's aircraft. It may also consider selling two land parcels in Japan.
Suncity, whose founder and CEO Alvin Chau was arrested late last year on charges of organizing illegal gambling, has a stake in Vietnam's newest integrated resort, the Hoiana, and is developing Westside City in Manila's Entertainment City.
The company said this latter project offers the most potential for the group.
"The Philippines gaming sector is underpinned by a strong domestic market and a track record of double-digit GGR growth in Entertainment City prior to the pandemic," it said in a filing to the stock exchange. "The gradual lifting of international travel bans in certain Asian countries, and their willingness to embrace living with COVID, offers the first glimpse of hope of normalization in international travels."
Westside City, which is a venture with Travellers International, will eventually have 300 gaming tables, more than 1,300 electronic gaming machines and more than 450 five-star hotel rooms. Foundation works have now been completed. 
The group will continue to monitor business and political developments and won't rule out reallocating resources to the jurisdiction that could generate the best rate of return, it said.
Tigre de Cristal, which is owned through Suncity's Summit Ascent unit, has seen strong support from the domestic market during the pandemic and is largely self-sufficient.
The resort generated net gaming revenue of $248.3 million for 2021, up 22 percent from a year earlier, and posted an adjusted EBITDA profit of $40.9 million, compared with a loss a year earlier. However, due to geopolitical uncertainties, the group has postponed the rollout of its Phase 2 development at the resort to no earlier than 2025.
Suncity said it has a total bank balance and cash of $1.6 billion and a net asset position of $4.8 billion.
The group also commented on the changing face of the VIP market in Asia. It acknowledged that the VIP business in Macau "has already gone." But said that the rise of the mega-rich and middle class in South Korea, Japan, Singapore, Thailand, Malaysia, and the Philippines would provide a strong source of business for high-quality integrated resorts.
"There is a fairly limited supply of VIP gaming facilities to cater to high-end demand since Macau has virtually left the VIP junket business," it said.