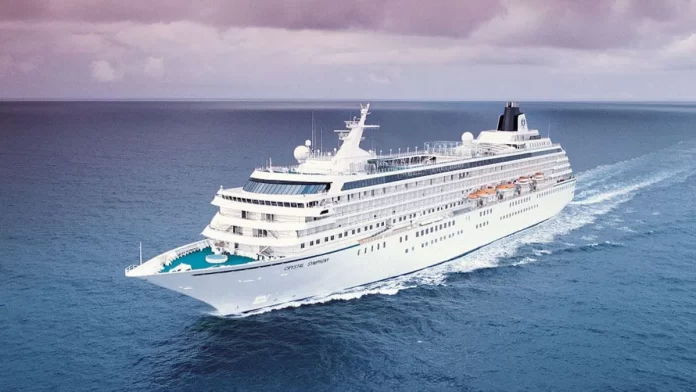 A ship belonging to Genting Hong Kong's Crystal Cruises was forced to divert to the Bahamas rather than ending its journey in Miami on Saturday to avoid seizure by U.S. marshals due to unpaid fuel bills.
According to media reports, a federal judge in Miami ordered an arrest warrant for the vessel last Thursday due to unpaid bills of $1.2 million. Peninsula Petroleum Far East has filed a lawsuit in an attempt to recover unpaid fuel bills of $4.6 million to three Genting ships since 2017, Bloomberg reported.
Passengers on the diverted ship were taken to Port Everglades in Florida by ferry.
Genting H.K. has filed for bankruptcy protection in a Bermuda court after a financial package agreed with creditors last May fell apart. A German state that had agreed to provide an $88 million backstop facility sought to attach further conditions to the financing. Its failure to pay triggered a series of events that lead to the company warning that it's at risk of default on some $2.7 billion in debt and that it only has enough liquidity until the end of this month.
Crystal Cruises has already announced that it has suspended further sailings through to April 29th as parent Genting seeks to find a restructuring solution with liquidators.
On Monday, the company billionaire owner, Lim Kok Thay, announced that he was stepping down as chairman and CEO of the group.