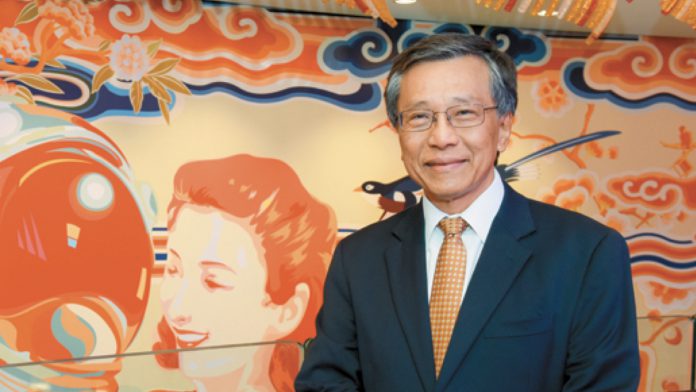 Billionaire businessman Lim Kok Thay has stepped down as chairman and chief executive of Genting Hong Kong after the cruise ship operator filed a petition in a Bermuda court to wind up its cash-strapped business.
The company said in a filing with the Hong Kong Stock Exchange that deputy CEO Au Fook Yew had also stepped down, putting it in breach of stock exchange listing requirements. It said it would seek to find suitable candidates to fill the vacancies as soon as possible.
It gave no further comment on the resignation of Lim, who is also head of the Genting Group and the second son of Lim Goh Tong, who founded the conglomerate.
Genting Hong Kong confirmed it filed for bankruptcy protection in a Bermuda court last week after efforts to find a solution with creditors failed and said it expects to run out of cash on hand by the end of this month.
As the group has no access to further liquidity, it expects it will imminently be unable to repay its debts as they become due. The cruise ship operator said that the petition is essential to allow the company to negotiate a potential debt restructuring and to avoid a disorderly sale of its assets as creditors call in debts.
Genting said it will continue to operate its Dream Cruises Holdings in an attempt to preserve core assets and maintain the value of the group, but it said the majority of its operations will cease. The company owns two German shipyards, Star Cruises, Crystal Cruises and has a joint venture in Manila, which runs Resorts World Manila.
Crystal Cruises subsequently confirmed it had suspended operations for its Ocean and Expedition ships through to April 29th to allow management to evaluate its options after parent company Genting Hong Kong filed for bankruptcy protection.
The company also said River cruises would be suspended through to the end of May.
Crystal's three ships currently in operation – Crystal Serenity and Crystal Symphony sailing in the Caribbean and Crystal Endeavor in Antarctica – will complete their current voyages. Crystal Symphony's current voyage ends in Miami on January 22, Crystal Serenity in Aruba on January 30 and Crystal Endeavor in Ushuaia, Argentina, on February 4. 
Genting H.K. was plunged into financial difficulties after Covid forced the shutdown of the global cruise industry. It agreed a financial restructuring package with creditors last May. However, that unravelled after the German state of Mecklenburg Vorpommern failed to provide an agreed $88 million backstop facility unless the company agreed to further conditions on the financing.
The action triggered the insolvency of one of the group's German shipyards, which in turn lead to a series of cross defaults within the group. The company has said it risks default on some $2.7 billion in debt.