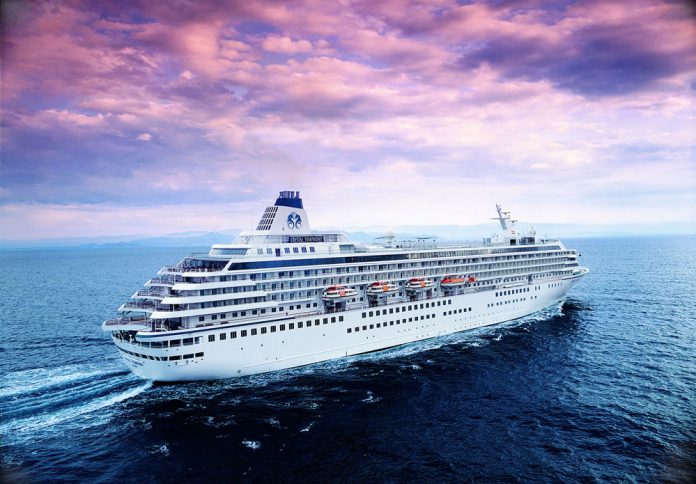 Crystal Cruises said it has suspended operations for its Ocean and Expedition ships through to April 29th to allow management to evaluate its options after parent company Genting Hong Kong filed for bankruptcy protection.
The company also said River cruises would be suspended through to the end of May.
Crystal's three ships currently in operation – Crystal Serenity and Crystal Symphony sailing in the Caribbean and Crystal Endeavor in Antarctica – will complete their current voyages. Crystal Symphony's current voyage ends in Miami on January 22, Crystal Serenity in Aruba on January 30 and Crystal Endeavor in Ushuaia, Argentina, on February 4.
"This was an extremely difficult decision but a prudent one given the current business environment and recent developments with our parent company, Genting Hong Kong," said Jack Anderson, Crystal's president. "Crystal has been synonymous with luxury cruising for more than 30 years and we look forward to welcoming back our valued guests when we resume operations. We wish to thank our guests and travel advisors for their incredible support during these ongoing challenging times."
Guests and their travel partners are currently being notified. Crystal will provide a full refund of cruise fare paid, which will be processed automatically to the original form of payment so there is no further action on the guest's part.
Genting said a Bermuda court has ordered the appointment of joint provisional liquidators and they are in discussions with the company's management team in order to assess urgently the financial condition of the company and to identify potential remediation plans.
The order grants the liquidators extensive executive powers and they are authorised to, among other things, facilitate, and assist the company in developing and proposing, a restructuring of the group's financial indebtedness that may allow it to continue as a going concern.
Genting Hong Kong confirmed this week that it has filed for bankruptcy protection in a Bermuda court after efforts to find a solution with creditors failed and said it expects to run out of cash on hand by the end of this month.