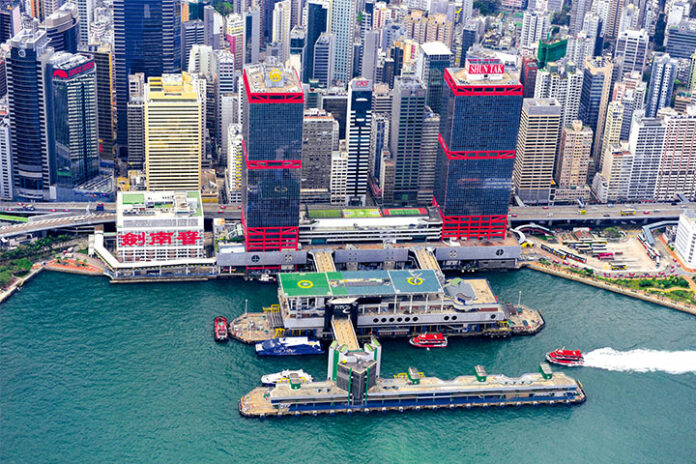 Hong Kong's latest round of restrictions to stop the spread of the Omicron variant is likely to pose a downside risk to projections for expansion in economic growth of 3 percent this year and will delay border reopening with China until the second half, Fitch Ratings said in a note.
The ratings agency also said the ongoing restrictions on international arrivals, as Hong Kong pursues a zero Covid policy, will create "obstacles to the territory's ability to serve as a regional headquarters for foreign nationals, a trend which has taken shape since 2019."
Hong Kong this week banned flights from about eight high-risk countries, including several G7 economies, as it battles Omicron clusters. It has also shut businesses, such as gyms and spas and imposed a 6 pm curfew on dine in restaurants. The measures are set to be in place for two weeks, but may be extended, Fitch said.
The border reopening with China had been expected last month and once a travel corridor was established, reopening with Macau was thought to be imminent. Visitors from Hong Kong have traditionally made up more than 15 percent of Macau's gross gambling revenue.
"The delay will dampen the near-term outlook for cross-boundary leisure travel and business, as well as Hong Kong's retail sector. Retail has been a laggard in the labour market recovery, given its prior reliance on mainland tourist spending. For now, we still expect the authorities to begin a cautious phase-in of the corridor during 1H22."
Fitch notes that the Hong Kong government has not yet announced any additional fiscal measures to cushion the impact of the renewed tightening of social distancing measures. "However, we believe that these remain a distinct possibility, particularly if the restrictions need to be extended or tightened further. Hong Kong has adequate fiscal savings to accommodate additional pandemic-related expenditures, but these buffers have already seen a marked decline since the onset of the pandemic in 2020."